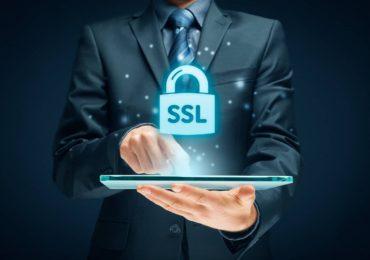 Last year, experts at Google announced that from now on, they'll be treating all sites without an SSL certificate as insecure. The name "Secured Socket Layer" (SSL) certificate may sound a little complicated but the entire concept is actually quite simple and SSL Certificate help to improve online business.
Basically, it's a data file that serves to digitally bind your company's details using a cryptographic key. What this does is ensure that all activity that takes place on your website is secure. In case you've been trying to decide whether you should obtain an SSL certificate, here's how SSL Certificate help to improve online business sales.
SSL Certificate help to improve online business
Increases credibility
Online shopping is a relatively new concept and not so long ago, people were afraid of pay for stuff online. This is mostly because they didn't want someone else to get their hands on their personal information. As the internet improved, people started buying from companies they feel they can trust. SSL Certificate help to improve online business with increased credibility.
Nowadays, it's quite easy to make your website secure but online shoppers still prefer buying from credible companies. Getting an SSL certificate is a foolproof way to gain the trust of your customers as it lets them know their information is fully protected.
Once they know shopping at your website is safe, they'll be more likely to actually make a purchase. And there's no need to say that more sales mean more profit for your company.
Protects your sensitive information
Focusing on pleasing your customers is always a good idea, no matter what kind of business you're running. However, it's also important to put enough effort into keeping things within your business as organized as possible.
This includes protecting your data and making sure you don't lose it no matter what. The good news is, getting an SSL certificate is one of the best ways to keep your sensitive information protected at all times. SSL Certificate help to improve online business with protection of sensitive information of your customer.
Encrypted information requires authentication, meaning that your information will only go to the intended recipient and there's no way a third party could be able to intercept it. Hackers target small businesses more than ever and doing everything that's in your power to keep them away from your company is recommended.
Increases security
We talked about acquiring an SSL certificate allows online users to trust you more but there's much more to it than it meets the eye. It's not all about making them feel safer when buying from you but you also have to actually keep them safe.
The last thing you want to happen is to have your customers' sensitive information leak and reach internet wrongdoers. The biggest brands out there know just how important keeping their customers safe is and they do everything they can to keep their information secured. Here SSL Certificate help to improve online business with lots of increased security.
For example, there are a number of PayPal casino sites where you can play your favorite games without having to worry about your PayPal account information being stolen.
Boosts brand value
Another way an SSL certificate could help your online business is to boost its value. Users who learn that your company has obtained this certificate won't only trust you more but they'll also see your brand as more valuable.
This can do wonders for your company, especially if you're just starting out and want your online business to grow. Just check out websites such as Reddit and take a look at how people discuss businesses, trying to figure out which company they should buy from.
Online businesses whose websites are protected always gain more attention and are considered better than those without an SSL certificate. The more value your brand gets, the easier you'll find it to attract new customers and make deals that could help your organization grow.
Improves SEO
If you're in the world of online business, you simply had to hear a lot about SEO. Companies that rank well in SERPs do much better than those who don't, making SEO one of those things that could make it or break it for online businesses.
As mentioned above, Google announced that they'll be paying more attention to sites with an SSL certificate and this stands for SEO as well. Google understands that businesses who acquire this certificate do everything that's in their power to keep their customers safe and boost their ranking significantly.
So, if you've been looking to invest in SEO, getting this certificate is just as important as coming up with a good content strategy.
The bottom line
As you've seen, SSL certificates matte a lot when it comes to running a business and marketing on the web. This certificate won't only safeguard you and your customers but can also elevate your brand and help your online business grow.
With internet users being more aware of hackers and doing background checks before they start shopping at an online business, now seems to be the perfect time to get one for your organization.
More Related Posts
Thawte SSL Certificates Multi-Level Security Layers For Websites
SSL: A Symbol of Safety and Protection for Your Website
GPS Tracking Solutions to Simplify Life and Evade Hassles
Effective Digital Marketing Strategies To Make Online Business Successful
Effective Tips To Improve Your Online Business Sales