There are a lot of ways to stream live video. For example, you could use the HTTP protocol, or you could use RTMP. However, if you decide to go with RTMP, there are a few things you need to keep in mind.
Firstly, you must understand that RTMP is not a perfect solution, as it will not support high-res video. And there are also compatibility issues with the RTMP protocol.
RTMP vs. HTTP vs. RTMP
Live streaming video is a powerful communication tool. As a result, more and more people are turning to live streaming to deliver video to their audiences. This means the protocol to send the content from the server to the video player is essential.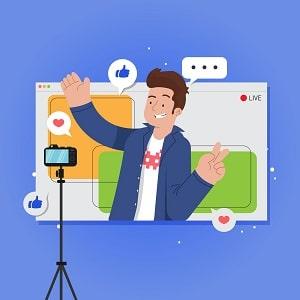 RTMP, or Real Time Messaging Protocol, is one of the most popular protocols for live streaming. This protocol, developed by Macromedia, offers low latency and smoother video delivery.
RTMP is a TCP-based protocol that uses a three-way handshake to transport data. Its main benefit is that it delivers low latency, making it a good option for having live video.
On the other hand, HLS, or HTTP Live Streaming, is an adaptive HTTP-based protocol. Adaptive bitrate streaming allows the video to be dynamically adapted to best suit the viewer's needs.
In addition, HLS is supported on mobile devices and is even compatible with desktop browsers. However, it is also more challenging to get past firewalls. So, if you want to stream to mobile viewers, you may have to choose an alternative solution.
RTMP is a TCP-based Protocol
RTMP is a protocol that allows streaming audio and video content over the internet. It is used in various applications, such as live events, social networking, and gaming.
RTMP is a TCP-based protocol that uses a three-way handshake to establish a connection. It splits data streams into smaller chunks for more effortless data transfer. The client and server exchange three packets of data.
Streaming latency is important when broadcasting a live event. Low latency ensures that the viewer will experience a smooth and stable connection. This is crucial for consumers.
Streaming latency can be a major concern for users. Latency is the time between recording a camera feed and the display of the content. Some factors that influence latency include network connectivity, video resolution, and the speed of the playback device.
Streaming resolution quality is also a critical issue. Many consumers may not want to watch a low-quality stream, and they may want to watch a high-quality one. Some protocols can help improve the resolution.
RTMP is an Alternative to RTMP
There are several options to consider if you're looking for a solution to live-streaming video. One popular alternative is Real Time Messaging Protocol or RTMP protocol. This protocol supports a variety of media channels, including MP3 and AAC for audio and FLV and F4V for video.
RTMP works by transferring data in small packets. Each packet contains timestamp information, a port number, and protocol information. These three pieces of information are broken down by the receiver and reassembled at the other end. The reassembled data allows the stream to be played without waiting for the entire content to download.
RTMP is a well-established protocol, but it does have some downsides. It's prone to bandwidth issues and can interrupt the stream if the connection drops. To avoid this, RTMP streams must be delivered through a third-party Content Delivery Network.
In addition, RTMP isn't compatible with many famous video players, such as HTML5. To play RTMP streams on HTML5 players, you'll need a converter.
Another option is to use the Secure Reliable Transport (SRT) protocol. SRT offers a more stable and reliable live stream than RTMP. Even better, it's open source and free to maintain development support.
RTMP Doesn't Support High-res Video
Macromedia created the RTMP protocol for Flash Player. It is still used to transmit video from an encoder to an online host. However, it is no longer supported by Adobe.
RTMP is a TCP-based protocol that supports MP3 and AAC audio streams. It is also capable of splitting a stream into fragments. This is done to provide a fast and data-rich transmission.
RTMP is a reliable streaming protocol. However, it does not support high-res video. Many web players do not accept RTMP streams. To play RTMP content, you must convert it to an HTML5 format. You need to use a hardware video encoder if you wish to live stream in this format.
RTMP is also prone to losing quality when there are too much bandwidth or network issues. Nevertheless, RTMP is still very popular and is used by several broadcasters.
For last-mile delivery, RTMP is not as helpful as it was. HTTP-based protocols are preferred. These allow local web servers to cache streaming content. They also offer better scalability.
RTMP Streams Run Into Compatibility Issues
While RTMP is a popular streaming protocol, many users must know its limitations. For one, it's not compatible with HTML5 video players. Another area for improvement is the low bandwidth and latency issues associated with this technology.
Low bandwidth and latency can interfere with a live streaming experience. To avoid these problems, RTMP should be paired with an enterprise Content Delivery Network (CDN) to ensure optimal performance.
Live-streamed video requires a steady connection between the client and the server. However, a newer, open-source streaming protocol called Secure Reliable Transport (SRT) is rising. SRT's advantages include security and efficiency, as well as low latency.
In addition to its security benefits, SRT is device agnostic. It also offers a wide array of features, including error correction tools and privacy tools. These features enable SRT to maintain low latency streams on unreliable networks.
RTMP, however, does not provide error-correction methods. This is a primary concern for large enterprises broadcasting thousands of viewers.