The fact that websites are very important for the growth of an online business can never be denied from any perspectives. The technology is taking a dominant role in bringing the online presence of a company. With the entire world going digital, people often seek to visit Websites to get their required information and services. This is not an exception in the case of online shopping, which is absolutely bringing the entire crowd under one roof.
Nevertheless, of all businesses, no matter small or large and new or existing, when exhibiting your business online there arise a threat of security. This emphasizes the need of how effectively you can protect your website, data, your business and the customer base.
Regardless of the internet technology advancing, especially in increasing the security aspects, the hackers are also growing on the other side; which becomes a nightmare to the security of sensitive data. This may hugely impact on the small businesses that are striving to grow in this competitive digital world.
10 Ways To Improve Security of Small Business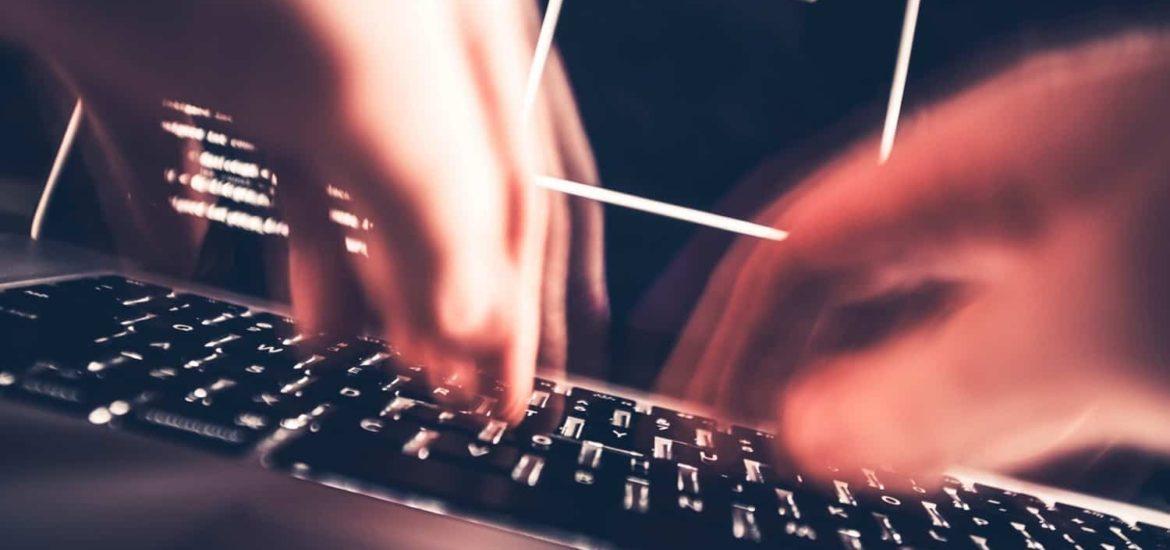 #1. Manage DNS (Domain Name System)
It is very important to keep your website, online apps and email up-to-date and run with DNS management and security. Therefore, subscribe premium DNS to manage and secure website while increasing the performance in a reliable. This will also help to keep the website safe from hackers who try to reroute the website and capture sensitive information.
#2. SSL (Secure Sockets Layer)
Try to ensure if all the transactions occurring on the website are secured with SSL certificate. When you select an e-commerce platform, try to ensure that it supports secured transactions over SSL. This enables to conduct any financial transactions in a secure manner without disturbing the sensitive data with threats. By using SSL you can create a secure connection between the server and browser. This will help to send any amount of data in a secured way.
#3. Make your e-commerce website PCI DSS compliant
It is important that any e-commerce business should be compliant with PCI DSS especially that process, stores and transmits payment card data. The PCI DSS compliance can protect a business against any types of digital data security breaches across the entire payment network.
#4. Web Application Firewalls
Using WAFs can help to protect your website from various attacks like denial of service, cross-site scripting and brute force attacks. This attempt can certainly help the e-commerce business secured from potential threats. It just takes a few minutes to configure WAFs; however, its impact is huge from the security perspective.
#5. Avoid using Common Password
Passwords are the first tool to defend against security threat. The cyber criminals will first try to break into the network by trying the most common passwords. Therefore, it is recommendable to ensure that every employee in the company use long, complex and unique passwords, which are not common. Moreover, emphasize your employees to regularly or after some regular time period change their passwords and use strong passwords.
#6. Network-based security – Software / Hardware
Try to use firewalls, intrusion detection devices, gateway anti-virus and monitoring to screen for virus signatures, DoS attacks and unauthorized intrusion. This will help to prevent any network attacks.
#7. BYOD's Implications
This refers to Bring Your Own Device. This is a new challenge for the businesses that are looking for a complete control of their data security. This can help the business to improve its security. This absolutely depends on an individual employee protecting his personal device from being stolen, which comprise sensitive data in it.
#8. 2-Factor Authentication
This is an another effective approach of increasing the security of your business online. The 2-factor authentication will not only require password and user-name to protect data, but also something that the user would possess like a physical token. This process can effectively reduce the chance of identity theft, as the criminal would need something more than the user's name and password to access the account.
#9. Secure Wi-Fi networks
Try to ensure that your Wi-Fi network in the workplace is highly secured and hidden. You can use a router or wireless access point to hide the Wi-Fi network; therefore it may prevent broadcasting the network name, which is known as SSID – Service Set Identifier. It is also important to consider password protect access to the router.
#10. Mobile Security
This emphasizes on protecting your business from any identity theft on mobile phones and tablets. This helps to shield your business against all types of potential mobile threats like data leakage and malware. There are lots of advanced tools and software available to manage the risk of theft and increase security.  However, you should also be aware of the procedures in case the device is stolen or lost.
Besides the above said security tips to protect your business, here follows a few more:
Try to implement removable media policy, DLP, and auditing
Use spam filter on your email server
Try to maintain security patches
Educate your employees about the potential security threats
Use a secure e-commerce platform like Bigcommerce, Shopify, 3dcart and much more
Try to keep all software upgraded
Make your admin directories very tough to spot
Final Notes:
Remember, attack on your e-commerce website will not only compromise user's data and sensitive information of the business, but will also cause blacklisting of the website by the search engine, as it is infected and has a huge risk of spreading malicious content across the web. Therefore, taking required steps to protect your website from potential threats becomes imperative by following the advanced security approaches.
This post is submitted by Sandeep. In this article he explain about how to improve the security of small business & importance of secured with SSL Certificate for small business.