Every sale starts with a visitor interested in some product and eventually converting into a buyer or long-term customer. That is the basis on which most marketing funnels are built.
Some people think this method is dated, but the data is wrong. Even though it is a simple model, it accurately represents the buyer's journey and describes a complex psychological process in a simple visual manner.
You can look at the process from start to finish, and everything makes sense. Click here to read more.
What makes a marketing funnel? 
Funnels are made of five areas in which you group your leads. Everyone starts at the awareness stage, in which you get to know what a brand has to offer. This can be via social media, an advertisement, an online video, or someone mentioning a company to you.
If you are interested in what the company has to offer, you progress to the following stage, which is interest. Something sparks your attention, and you start doing some research.
Next comes the evaluation stage, in which you view some webinars, more videos, and you open a few more social media posts.
Finally, there are the commitment and sale phases in which you buy the product and make a sale. Then the process can start all over again.
Of course, there is no use for something like this without getting any traffic. As soon as you get visitors to your site, you get different kinds of outreach, and all the methods start becoming more personalized.
That is why you need software. If you have millions of visitors and they progress from one stage to another, your firm might need to spend a month to figure out what to do with each of them. That is a lot of paperwork and a lot of hours wasted.
When you use software, you think of a few different buyer personas and modify the steps accordingly. To pick a good program, you can read this GrooveFunnels review and bonus information is included.
There is an ideal customer for every business, and with a few tweaks, you will see that every one of your visitors will follow a pre-decided route.
Data is necessary for that to work, and that is one of the most extraordinary things about marketing software. These applications measure everything. They measure the time each visitor spends looking at a picture or another piece of content.
They measure clicks, mouse activity, and the sites they visited beforehand. It is like a gold mine that will help you only if you know how to use it.
Two tales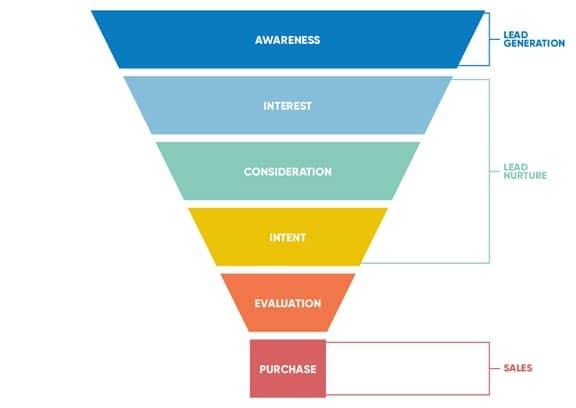 The best way to explain how something works is with a story. Let us say two people who have the same sized company, the same number of employees but differ in their marketing strategies.
The first company does not use marketing software. They have a product, and they want people to buy it. The scenario that will come out of this is quite simple.
A quick Google search gives them a list of leads interested in the product, and all the salespeople start calling the prospects. Everyone will get angry because the leads are not good.
People will not be interested in the product because they do not know anything about it. The closing rate with this type of marketing strategy is less than five per cent.
Now, let us see company number two, a funnel software that helps them do more with a lot less effort. This company starts by creating content for every stage of the buyer's journey, and all the links from the content pieces lead to a landing page.
All these new visitors can look through different videos and blog posts to learn more independently. If someone is interested in the services, they can fill out a form and get directed to a salesperson.
Because the marketing here is much more subtle, the closing rate increases, everyone wants to buy, but no one wants to be sold.
That is why more than fifty per cent of salespeople will close their deals. Company number two can do more business, even with fewer salespeople than the first one.
How to create content that works? 
One of the best contents creating strategies is called AIDA. This is short for attention, interest, desire, and action.
This strategy has a proven track record, and it has worked for the last century. Every piece of content needs to draw attention to a problem.
Follow this link for more info https://www.clickz.com/using-the-scientific-method-to-test-digital-marketing-strategies/264180/.
We see it with headlines all the time on social media. Headlines are specifically created to make you want to click on them and find out what is inside.
As soon as you get the visitor's attention, it is time to keep them interested. This is where you give out precious information about how they can solve their problem.
They read your content because they want to know the solution. As soon as they figure out what they need, they progress to the next stage, desire. They want the answer so they can use it.
Your services and products are the solutions they need, suitable for them. The transition between desire and action is seamless.
This is where you make it especially easy for them to click a button and buy your product. Therefore, you need excellent copy and a simple checkout process that makes your customers take action.
If you follow these principles, you will generate way more sales than your competitors. You only need to create the content once, and then the dividends will pay off in the future.
If you are stuck without ideas, you can reframe old posts and optimize them for SEO. Not all visitors will start at the very top. That is why you need to have content for every funnel stage.
The process until the end will remain the same, no matter which stage they start on.
Things like case studies, eBooks, datasheets, testimonials, email campaigns, and white papers will do wonders for your brand, as long as you combine them with software that tracks user behaviour.
For More Latest Software Updates, and Information about GrooveFunnels Marketing Software, Visit Etech Spider.