So, you have just set up your startup. Congratulations, Sales Automated CRM will help you. After some initial days of infrastructure and basic amenities set up, you will face the real challenge.
And it is to get the leads, materializes them, and mark your startup's presence in the market. Usually, startups are considered a product of brilliant ideas and a good growth plan.
However, metalizing both the factor is indeed a daunting task. If you dream of the success of your startup, you need to integrate marketing, sales, and CRM components of a business over a single place and use them meticulously to generate revenue.
All this is a highly intensive job that demands efforts and diligence in equal intensity. Sales automated CRM software is one such tool that helps startups to integrate all these three components over a common platform.
Sales Automated CRM To Grow Business in 2021
When startups manage to organize every action, success is sure for them. If you are also a startup and wondering how a sales automated CRM can double up your business, then this post is just for you.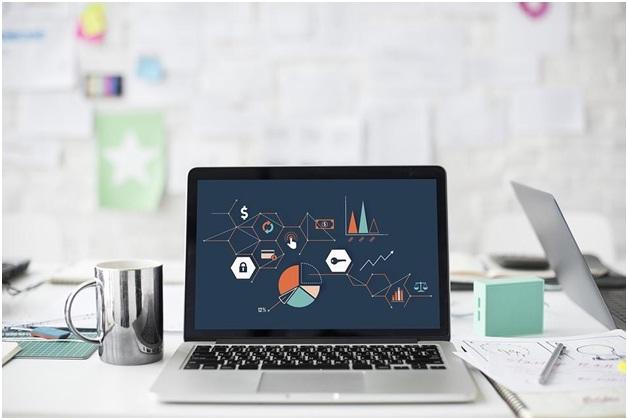 Sales CRM help a startup to let the customer know about them
Well, the very first step towards success is to make the customer know that you also exist. Startups can only expect revenue when customers are aware of your presence and the services/product that you offer.
Email is one of the most powerful tools to do this. Email is very sales person's best ally. It is easy, impressively communicate things, and let you pass on all the essential information in a single click.
You can understand the worth of an email in the business world by a finding of McKinsey that revealed email is 40 times more effective at getting new customers than any other medium like Facebook and Twitter.
However, you get such impressive results only if you are using it right. Do you know that 35% of email recipients open emails only when they are impressed by its subject line?
Such is the power of an intelligently designed email. You have to use templates and customized messages in your emails to attract customers.
On average, a salesperson has to send thousands of emails to get a handful of prospective customers. Can your salesperson send such a massive number of emails in a day? We are sure that the answer would be a complete "No".
Who is where sales automated CRM comes into the picture.
Startups can use the email integration feature of this innovative tool and send bulk emails, create personalized messages, sync the emails with contacts, email tracking, etc.
When you are sending such powered emails to your clients, your business is likely to grow.
Are we talking about startups?
Yes. Then we are indirectly talking about a small yet efficient sales team that is a bundle of commendable enthusiasm and innovation. The sales team size of a startup can lie anywhere between 2- 20.
It can go up as well. Regardless of the size of your sales team, you must provide them with a centralized information platform where they can easily share the data with other team members, import/export any contact, add/delete any information and get access to the data from anywhere.
All these actions are essential to speed up the sales process. When your sales team has early access to the information, they perform better. The mobile interface of sales automated CRM helps your salesperson to work from anywhere.
They never miss a single lead. Take the hint about the viability of mobile CRM in the real-time business world from below mentioned data.
Well, the same is true in the case of a startup as well. Using mobile sales CRM leverage not only the sales figure but also improve the productivity of your sales team. Thus, you are likely to enjoy the growth at an incredible pace.
Lead the way with lead management
If you are a startup, we don't require telling you the worth of lead to a business. Do we?
Getting leads is not the only thing that can integrate success for you any business. It is the effective use and management of the leads that assure growth and expansion.
Though lead management holds utmost importance for every business, doing so manually is a highly daunting task.
Usually, lead management has many moving parts that need to streamline: forms, instant contact with the lead and comment update, activity addition, feedback listing and so on.
Automation of all these tasks with the help of automated sales CRM makes things clear and precise and helps your sales team focus more on sales rather than organizing these things.
Take everything on board
Even if you are a startup, you need to use various other CRM platforms to increase productivity and ensure proper growth. But, can you buy everything separately? No.
That is why automated Sales CRM is the right thing for you. Most of the leading automated sales CRM software comes with various integrations like Zapier, API, etc.
In a single payment, you can use all these integrations for free. When you have such a vast support system, growth is a sure shot.
Let your customer feels that they are the King
What ingrate success for any business? Its customers! Suppose you wish your prospective customers turn into your existing customers and your existing customers into your loyal customers.
Send them personalized messages, wish them on birthdays, remind them about pending deals, inform them about the latest offers and discounts and make them feel that they are your priority. In that case, you need to automate the customer satisfaction and retention process.
Doing all this manually is like painting the sky. Many leading automated sales CRM come with sales bots that does this job perfectly. So, assign all these tasks to sales bots and let your sales team focus on sales.
Integrate success for a startup is tough. It can be achieved easily if they are using an automated sales CRM tool. This one tool offers everything and anything that a startup requires at an affordable cost.
For More Latest Software Updates and Information about Sales Automated CRM, Visit Etech Spider and Follow Us on Facebook.