There are several techniques in which the tutor and student come together to make the learning process effective. Moreover, individuals can connect through an online medium with the rapid advancement of technology.
There are many online tutoring software providers available in the market. This software links the tutor and student and provides a platform to learn new skills.
Only the tutors must create an online teaching platform where the students can enrol and register for the specific courses. Once the platform is set, then they can learn skillfully through it.
Best Online Tutoring Softwares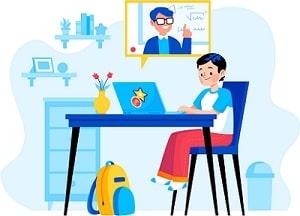 Before moving towards online tutoring, the first step is to find the best platform that single-handedly manages all your needed requirements and operations.
The students also choose the best educational platforms to take advantage of and excellent quality services.
In this article, I will talk about the best online tutoring software provider of 2019 that will help you to start online tutoring programs for your students.
Read: How to know when you need Software Development Services
10 Best Online Tutoring Software Platforms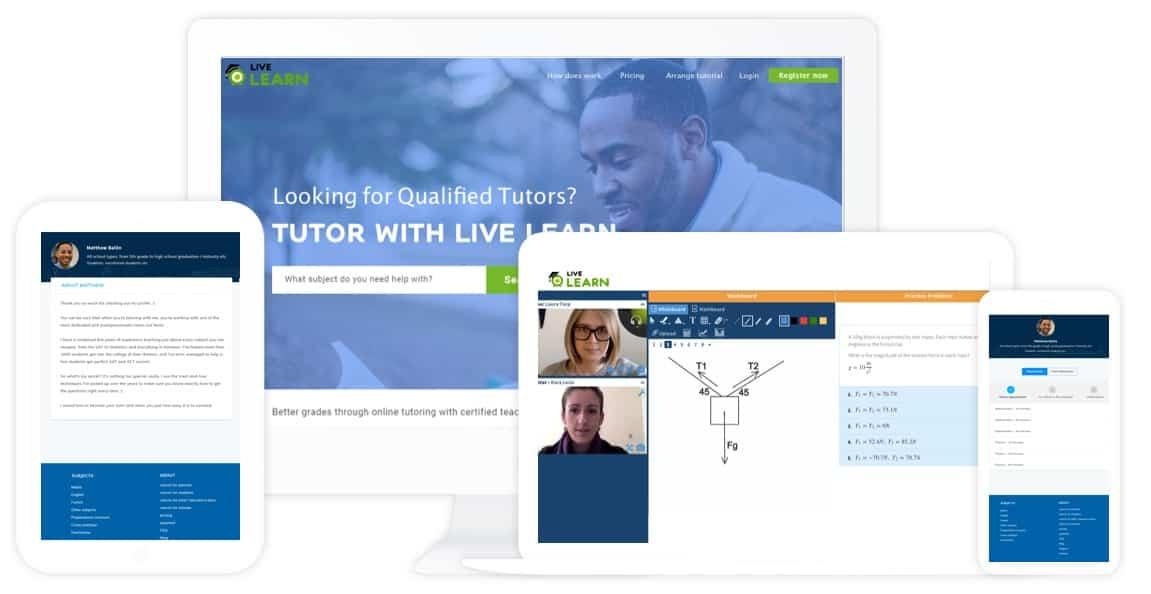 #1. Tutor Cruncher
Tutor cruncher is online business management software for small-scale or established tutoring companies. It offers timesheets, payroll, scheduling, invoicing, and tutor-student matching capabilities.
It allows the users to accept card payments, schedule classes, centrally manage email marketing, etc. and many more. It simplifies the tutoring company's operations.
The platform helps engage users through its tutor-student matching tool to find skilled tutors and facilitates introductions between tutors and students.
It leverages the tutor-student relationship. It is a cloud-based tutor management tool that helps tutoring businesses manage students, workflows, etc.
Features:
Automated E-invoicing platform with integrated card payment systems
Online payment of classes
Provide students with improved client experience.
The regular feedback system for students after each lesson
Ongoing analysis of tutors' performance
Provides access to reporting and lesson data metrics with an in-depth analysis of each tutor's performance.
Read: 9 Best Automation Testing Tools
#2. tutoring
My tutoring is a cloud-based online tutoring platform that integrates scheduling, payment, and many more for starting a tutoring business. It provides everything required to start online tutoring in one place.
Features:
Admin dashboard
Smart scheduling
Payment branding
Own logo
Ratings and reviews
Audio-video collaboration
Whiteboard tools
Analysis of tutor
Seamless payment process
#3. Live learn
Live to learn is the best online tutoring software that helps you to start an online tutoring business under your brand. It is a self-hosted website and highly optimized real-time online tuition software tool.
It is an open-source online tutoring platform with a ready-made script. You can enjoy the do customizations and can change in modular code.
You can also take your hosting server according to your choice. Hiring any technical person is not necessary, making it cost-effective and reliable.
Read: How Cyber Security Software Services Help
Features:
Video conferencing
Dedicated tutor dashboard
Interactive whiteboard tool
Admin dashboard
Attendance tracking
Reviews and ratings
Inbuilt payment gateways
Multiple language support
Developer friendly
Integrates with other types of software
Reporting
#4. Acquity Scheduling
Acuity Scheduling sends automatically customized booking confirmations and text reminders and processes payments.
It helps many business owners, freelancers, consultants, and entrepreneurs regain control of their businesses.
It offers appointment booking directly through your website. The clients can schedule their appointment online worldwide.
They can easily complete custom forms and pay with a credit card in a 24/7 online environment. It eliminates no-show appointments with automatic text messages and email reminders to clients.
Features:
A responsive scheduling page means clients can book and manage appointments on their devices.
Automated appointment scheduling
Back and forth emailing
Real-time availability of clients
Hourly appointments, phone consults, selling classes that students need to sign up for
Read: 7 Best POS Systems For Small Business
#5. Oeses online
Oeses manages the schedule and invoice online and takes payments, including credit cards for tutoring or instructional business.
It loads the test data, creates learning and goal plans, and gives a progress report. You can find the right tutor for a student with intelligent matching. It calculates the gross payroll for your employees.
Features:
Appointment Scheduling
Attendance Tracking
Automatic Grading
Billing & Invoicing
Client Management
Electronic Assignments & Tests
Employee Management
Learning Plans
Lesson Notes
Online Payments
Parent / Student Portal
Progress Reports
Read: How Automation Could Improve your Expense Management System
#6. Vectra
Vectra is a SaaS-based online tutoring service provider. It was founded in 2016 and provides appointment scheduling, online classes and lessons, electronic assessments, tests, etc.
Features:
Advanced video conference rooms
One-click join
Whiteboard and co-browsing
Convenient for sales
Discussion boards
Real-time editing
Integrated meeting scheduling
#7. Learn speed
Learn speed manages tutoring, test preparation, counselling, and NPA businesses. It was established in 2005 and used by the nation's top education service companies.
It offers SIS, calendar, scheduling, payment processing, time tracking, payroll, and many more.
It provides documentation, webinars, and live online. The customers can receive the benefit of the services in the education services industry.
The customers can easily customize the work order template to ensure key information at the initial inquiry. It's very robust and highly customizable.
Read: Best Video Conferencing Solutions for Small Business
Features:
Employee management
Progress report
Client management
Billing and invoice
Online payments
Online classes and lessons
#8. Foresight GPS
Foresight GPS is a learning management tool for students, tutors, and parents to manage goals. It is designed to help professionals in schools, colleges, and universities to manage the courses.
It provides the tools to set individual and organizational goals and create a road map to achieve success. It also helps to monitor and track student performance throughout the career.
Features:
Activity dashboard: The user can create and modify the student profiles
Student performance roadmap
Foresight GPS provider: A roadmap tool for displaying the performance as a graphical visualization
#9. Takelessons
Takelessons is a SaaS-based free teacher and tutor software that includes scheduling, attendance management, and many more.
The software is also integrated with administration and marketing tools. It helps find the perfect teacher to manage payments and track the progress to focus on learning.
Users can compare hundreds of teachers according to their criteria, including background checks, age, and experience.
Features:
Scheduling
Online classes
Lesson review from students
Local lessons
Connect with teachers
Read: 12 Best Video Editing Software
#10. Big Blue Button
BigBlueButton is a web conferencing solution for online learning. One can integrate with their existing LMS with BigBluebutton.
Features:
Payment portal
Student Portal
Live whiteboard for presenters and groups
Everyone share
Deep LMS integration
Simple API
Takeaway
Some of the best tutors are moving their businesses completely online as it eliminates the barriers of traditional learning.
The tutors and students can share a valuable tutoring hour. They make learning students more efficient and convenient.
The online virtual tutoring software is professional, reliable and simple to use. The only need is to select the best online tutoring software.
Kathy Alameda is a content strategist at PinLearn. She develops educational technology plans and online learning strategies for schools, businesses, and universities in the USA & other countries. She is also an author and researcher on effective e-learning programs.
For More Information and Updates about Technology, Keep Visiting Etech Spider. Follow us on Facebook and Twitter.