Blogging is a rewarding pastime that is beloved by people from all walks of life all around the world. Regardless of how technology progresses, there is no foreseeable future where blogging won't be around in some capacity.
This is because there will always be people who want to read detailed articles and research around topics that interest them. With this in mind, there are tons of great topics to consider if you are just getting started with blogging.
Here are a few of our favorites.
Sports Writing
Blogging about your favorite sports can be the perfect way to enjoy your hobbies while connecting with a like-minded audience and expanding your own knowledge of the game.
In addition, some great niches within the sports category can be explored. With so many sports to choose from, there are endless opportunities. Perhaps you could focus on semi-pro leagues, or specific team matchups.
You can also choose to write about individual players and how their particular skill set helps their team to win. For instance, quarterback Lamar Jackson helps his team, the Baltimore Ravens, win with his unique blend of offensive capabilities.
Being able to throw deep passes, run for gains, and scramble in the pocket makes him a formidable opponent. Having Jackson on their squad is one of the reasons that sports analysts love to choose the Ravens to win for their weekly NFL picks.
Once you get started writing, you will find that blogging really enhances your own love and appreciation for the sports you follow and the skills of the best players.
Fitness
In the blogging world, fitness is considered a golden category. No matter how the internet evolves, fitness blogs will always do well. This is for numerous reasons, but one of the most obvious is that fitness trends always go in cycles.
One of the most popular New Year's resolutions is to lead a healthier lifestyle, and this often results in fitness blogs getting a huge boost from organic traffic around this time. In addition, the fitness lifestyle is always making a resurgence in popular culture every few years.
With the seemingly infinite amount of health and fitness oriented blogs that are already online, you may be thinking that this is an oversaturated market. Fortunately the great thing about this niche is that there is so much to explore.
From the latest information in diets and nutrition to unique workout routines and growing fitness communities, there is an endless amount of niches to explore in the fitness category and this is what makes this topic a great one to consider.
Independent Music Scene
As technology becomes cheaper and more advanced every year, we are seeing a wave of self-made musicians and bedroom music producers that are spreading their love for their art.
These bands and producers are doing everything themselves from making the music, to mixing and mastering it. They are also promoting themselves as well using social media and video hosting platforms.
If you are someone that has a passion for music and an ear for talent, you could make the perfect attention grabbing blog posts about new up-and-coming musicians.
Nowadays, everyone is fighting for attention and as a voice in this community, you can help new artists be heard, all while engaging in interesting discussion about the genres you love.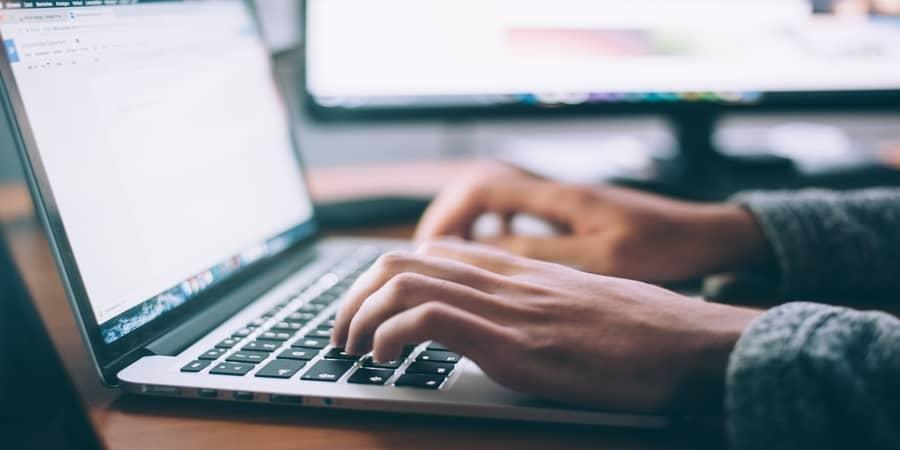 Travel and Culture
Another timeless category is the travel niche. Traveling is one of those activities that everyone loves and looks forward to, and in the social media-focused world we live in, everyone wants to show off their vacation photos. Traveling has long been a great topic for blogs and YouTube channels.
Especially for people that enjoy history and experiencing other cultures, traveling can be the perfect blog topic. Your readers will appreciate your viewpoint as you help them to understand the traditions and way of life in different foreign countries.
If you would rather cover food tours, tropical beaches, or unique sports, there are plenty of people that will tune in for that as well.
How-To Guides
Informative blogs are always in high demand. Every day, millions of people head online to find the information and techniques to do any number of things around the house.
The how-to niche is dedicated to teaching other people everything from arts and crafts, to simple repairs on home appliances, and anything else you can imagine.
With such a wide and diverse amount of inspiration to select from, you can surely find something that interests you.
If you don't already have any skills and knowledge in the DIY scene, you can always teach yourself and then teach your audience once you have practiced the techniques. This is a category that is easy to get into but the potential for growth is huge.
Small Businesses
What about helping others start their small businesses? These days, everyone likes to have a side hobby that can bring a little extra income. Finance blogs are certainly well spread, providing everything from stock picks to long term financial planning.
Small business blogs are another that do well and can quickly build a large following. Most people don't realize how some simple skills or a few hours of free time can turn into a legitimate business after some consistent progress.
For a niche in this category, you could focus on online-based businesses, or products you can create right from home.
Video Games
Even amongst this list of expansive topics, video games might be the one with the most depth. Video games are part of a multi-billion dollar industry that encompasses so many different niches.
As a blogger, this is one of the best categories to consider because there are so many different avenues you can head down and there are always new things to talk about.
If you are someone that enjoys video games and has a deep knowledge of the subject, you can be assured you will definitely find some audience that appreciates your work.
Within the greater category of video games are countless niches you can expand upon. For example, mobile gaming is one of the newer topics that is doing quite well online. As almost everyone in the modern world has a smartphone, mobile games are quickly gaining traction.
Retro gaming is also quite popular, and even within that you can break it down further to collecting retro games, reviewing retro games, talking about the lineage of game developers and more. There truly is no end to the amount of different topics you can base your gaming blog around.