Ever since Google has begun mobile website indexing, developers have to deal with a new array of challenges. It is known that 84% of the websites in the world do not have a mobile website. And with Google's new policy, many websites are redesigning or rather developing themselves for a mobile accessible site.
Mobile website indexing is something Google brought in this year and immediately websites started making modifications in order to be more receptive to Google's search engines. After all, we don't know what the reader is using. It could anything from a Symbian phone to tablet or a phablet to a laptop or a desktop.
Why Mobile Optimized Web Site is Required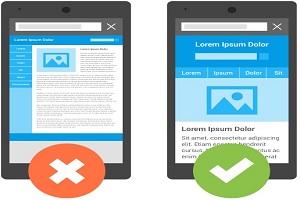 #1. Mobile Website Optimization Simplified
Let us consider two different scenarios. Suppose you are surfing 2 different websites on your phone. One is a mobile access site and the other is a desktop site. The mobile website will give a better user experience when it comes to browsing, page load speed, image quality, and user interaction.
Now, let us talk about the second scenario. Opening a desktop site on a mobile phone will result in issues regarding the opening of the page, scrolling quality, image pixels, and page switch. Therefore, this year, Google decided to get rid of this second scenario in order to encourage websites to go mobile friendly. The booming use of mobile phones is the main reason why Google decided to index websites according to their platform availability.
So if you are searching something on Google over your phone, the results will first show the top most mobile sites related to your keywords. In short, mobile website optimization is bringing about a website that would be device friendly (irrespective of the device used) in order to provide a good user experience.
#2. What if my website is only a desktop version?
There is nothing to worry about. A couple of modifications in your website's language/script and your mobile site will be enabled. Also, by adding meta-description for your content without having to disable your Java or CSS, you can simply optimize your framework and thereby the website. The overall site structure is what Google search engine is interested in.
#3. What are the factors to consider while optimizing the mobile site?
↣ Page loading speed
↣ Page structure
↣ Image quality
↣ Pixel/resolution threshold
↣ Easy streaming
↣ Easy upload
↣ Readability
↣ More focus on the content than pop-ups and ads
↣ Page layout and scrolling speed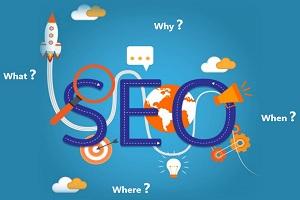 #4. Does SEO still matter?
Yes, absolutely. Just because the platform of accessing the site is changing, it won't change the way Google spiders work. The back links and internal links still matter the same way. Your keyword structuring won't change. The only upper hand preference search engines would give is to the availability of mobile friendly pages. Since Google prefers localization results for any new search, it is always advisable focus on the keywords.
#5. How does it benefit?
Any responsive website (a website that works on multiple device/platforms in view with its framework) will get a direct access. Hence, responsive sites won't have the fear of link duplication, content copying, website snooping and page piracy. An enhanced user experience with improve the dynamic outcome of the site and will be picked up by the engines easily. Moreover, since the world is going digital, having a mobile site will give a great authority status to the website.
#6. Is there an easy way out?
One can in-to to create a separate URL for each of its website pages and thereby build an exclusive mobile-front. It would like a parallel website as good as the desktop version. Well, the desktop and mobile sites should be connected so that it does not confuse the search engines. For example, if I have a URL link to a mobile website, I should be able to open it on my desktop on typing those URL. Connecting the desktop and mobile links will redirect the pages to open the right site. This also decreases the page loading speed and will be Google friendly.
Closure
Always remember something. Google has to work really hard to bring about smallest change in its policies. It takes in endless efforts and invested intelligence to bring about these modifications. Therefore, every change is made in order to bring an enhanced user-friendly experience without getting spammed. Optimizing your website's pages for a mobile site will not only refurbish your algorithm game, it will also assure you better feedback since the world is going digital.
Sam is a content maven associated with Solo Post, a Guest Blogging Services Provider. Contact for Guest Posting and Content Marketing Services. We help our client to publish their content on 100+ quality blogging site at very affordable rates. We give 30% to 40% content published and linked from DA 40+ Blogs. He has more than 5 years of experience in blog outreach and is associated with many clients. He is mainly focused on finding more ways to get new and quality sites for blogging and content placement for clients need.
More Related Posts
SEO and Blogs to Boost Your Business
Investing in Professional SEO Services
Internet Marketing and SEO Helps Businesses
How To Create Engaging SEO Friendly Content
Effective Tips To Improve Your Online Business Sales