Today trend has been changing, and people life getting smarter. It is the reason nowadays most people grab the latest, modern, and Portable Tech Gadgets. Even now, electronic devices are becoming smaller, and people opt for their particular gadgets.
These Portable Tech Gadgets have become an essential part of our life, and no-one leaves the house without these gadgets. People have already used modern technology android mobile phone with them. Living without a smartphone is not an easy task in today's life as it offers convenience to life.
Opting for android mobile phones is not limited to people living as they also want to grab many other android gadgets to make life comfortable and straightforward.
Suppose you want to enjoy more relaxed and unique gadgets, so we have brought an exciting list of devices, and they are palm size. Even they also add EDC load out to the electronic device with ease.
Top 12 Portable Tech Gadgets of 2022
We have brought a list of gadgets so that you can enjoy every moment of life and keep you always charged. Even today, people want to carry such devices that they can't feel the weight as they already have a smartphone.
With these gadgets, you can enjoy every moment of using technology without any hassle. With this, you can also grab devices at an affordable price at your fingertips. You can seek headphones, portable speakers, SD cards, Car USB charger, and many more with these gadgets.
With the updated technology and gadgets, you can grab great deals that can fit in your pocket. Nowadays people love to opt the latest technology to make their life easy and straightforward. We know that gadget is an essential part of life as they create things more exciting and unique.
#1. Tile Mate Item Finder 4-Pack Combo
We know that today smaller gadgets can also easily get lost, so you need such devices that can trace easily. If you want such a gadget that can keep tabs safe with its small size.
Then tile mate is the perfect technology gadget, and with this, you can easily find the other device just like the ticket.
When you explore the gadget, then it can seek it is similar to the keychain-sized. Tile Mate is a gadget which offers 1.3 inches long, and its thickness is about 0.2 inches that make the device one of the most popular and the best.
To enjoy the gadget features, you have to attach the tracker with any item you want. With the gadget, you can also use the companion app to locate the things present anywhere quickly. You can also explore the app for searching the nearby items using the remote as it gets a ring, flash, or vibrate.
#2. Geekey multi-tool key shaped like the pocket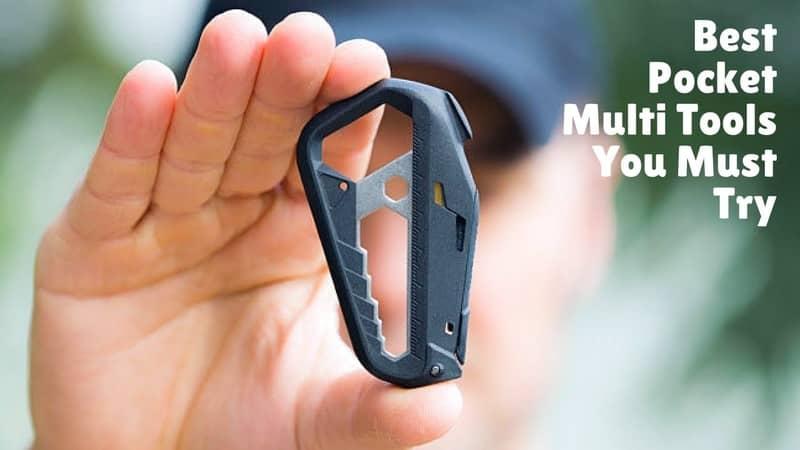 It is the tool that you have never look as it is one of the innovative and compact multi-tool keys. When you explore the gadget, you can see that it is the type of art that combines with engineering technology. It is the critical type tool that helps to deliver endless and ultimate capability.
In Greeley, you can also explore the use of some standard tools that have been used for decades, and it is essential for everyday life. This is the perfect gadget that equips with all the necessary things great for the adventure.
The tool also offers multiple features to users as Greeley is the solid chunk of 420 stainless steel that has featured more than 16 tool functions, and each provides various uses. With its compact and straightforward design, the user can easily carry it.
#3. Anker PowerCore 10,000 mAh power bank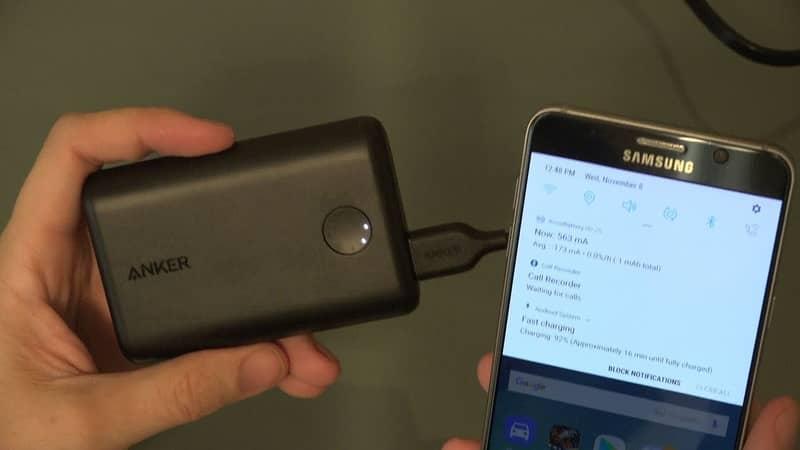 We all know that without android and smartphone people life becomes worst. Even it is the only platform that offers unlimited entertainment while traveling. To make a smartphone run for a long time, you need to charge it and, for this person, carry a portable charger.
In the market, you can seek different types of portable chargers. So we have brought a palm-size portable charger as one of the coolest gadgets. Anker PowerCore 10,000 mAh power bank is an excellent pocket-friendly, and with this, you can quickly charge the iPhone multiple times.
The best thing about this portable charger is its size. It is the voltage boost technology through which you can easily optimize the charging speed of multiple gadgets. This way, you do not need to wait for a long time to get the device charged.
#4. Anker portable SD card reader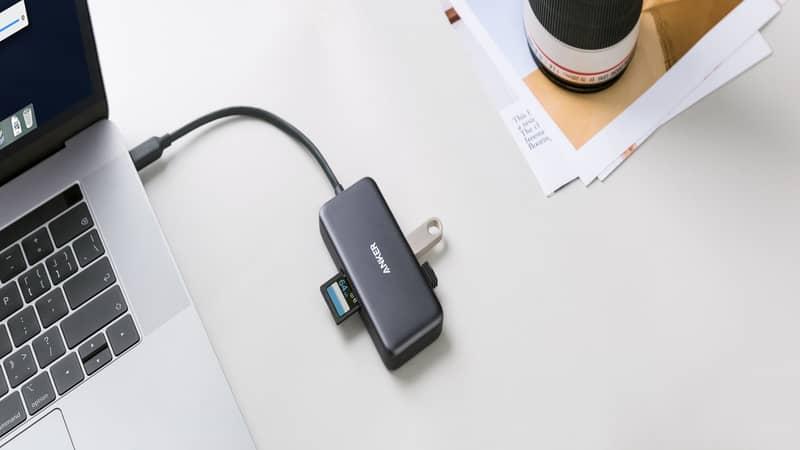 SD card is a portable device that has transforms the data accessible and convenient. With this device, you can quickly move tons of data, but all systems do not accept all types of SD cards. Even some laptops also avail of a specific kind of card reader.
If your system or laptop only has a MicroSD card, then, in this case, you have to buy an additional adaptor for using the SD card reader. But with the use of an Anker portable SD card reader, you can make life easier and more comfortable. This reader offers the SD and MicroSD card slots at both the same time.
With the SD card reader, you can read almost all memory cards conveniently and with speed. The reader also offers excellent quality as it is made of a durable and premium chip. This SD card reader also ensures users with ample space.
#5. Panasonic ErgoFit earbuds
We all know the importance of earbuds, and it is essential to equip them with the right type of earbuds. Today people love to listen to music without disturbing people, and the best way is earbuds.
You should also explore that earbuds should be of excellent quality. Then only it can't affect the ear and its quality. To soothe the ears, it gets connectivity technology with wired to enjoy entertainment options with ease.
So we have brought Panasonic ErgoFit earbuds as it is one of the best and most popular earbuds pair. On the online platform, you can also explore various colors of earbuds at a reasonable price.
The earbuds have availed with the ultra-soft earbuds to provide comfortability to ears and enjoy the music. It is the earbuds equip with the 3.6 feet cord thread to keep it with ease.
#6. Anker power drive speed 2 car USB charger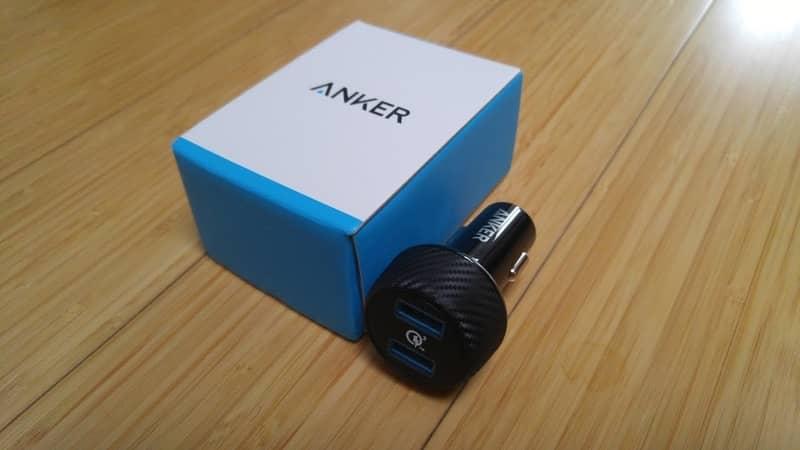 This is another excellent and most popular gadget from the Anker, who can easily carry it in the car. It is the gadget without which you can't leave home as it is a fast car charger.
This is the power drive that has been accelerated with the two-port USB charger and offers a fast charging facility. This drive is also equipped with cutting-edge technology and delivers the charging facility at great speed to charge any device.
The device is also equipped with the 3.0 patented power and voltage boost to deliver high-speed charging compared to the non-quick charge device.
The gadget can pump out up to 30 watts and has combined the power of juicing with the updated technology. The widget can also detect and optimize the management of output with its compatible technology.
#7. Mpow EM1 Bluetooth earpiece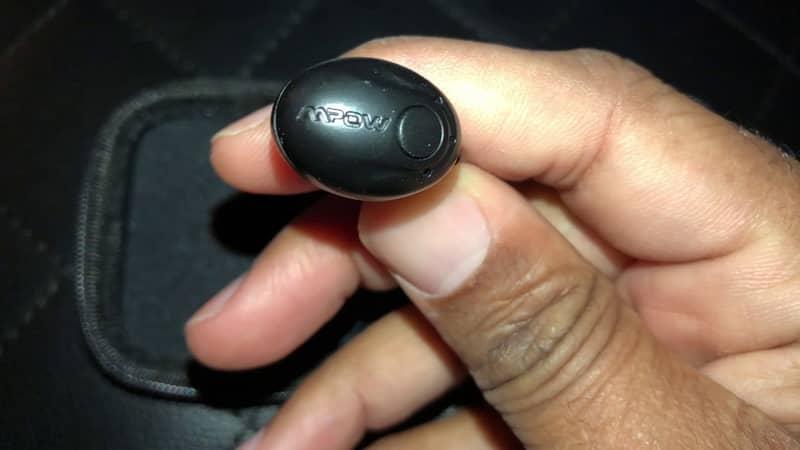 Those days have gone by when you have to carry bulky and heavy Bluetooth pieces. Today people want to enjoy music and videos with excellent quality and miniature Bluetooth. Mpow EM1 BlueTooth earpiece is one of the smallest and lightest Bluetooth details.
It is a gadget small enough in size that even you will not realize that it is put in your ears. Using the widget means to make the phone hands-free totally with high quality. It is the device that helps keep your hands free whether you are walking on the road or traveling to public convenience.
With the use of this device, you can pick the call without touching the phone or without taking it out. This is one of the cheapest portable gadgets that arrives in black color.
#8. Ravpower luster mini power bank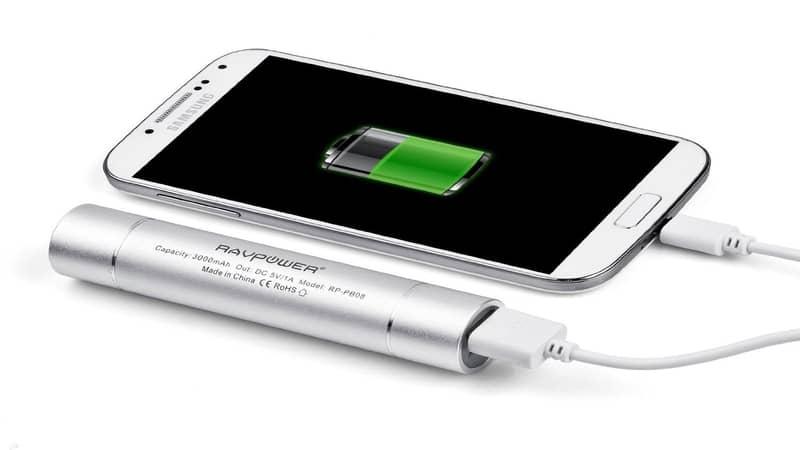 With this gadget, you can keep an extra battery in your pocket with the slim and portable charger. Ravpower luster mini power bank is the USB type-A port charger that can quickly charge multiple devices such as tablets, digital cameras, smartphones, and many more objects.
This is the charger with the 3350mAh feature that arrives with the iSmart technology and can detect the optimal charging current. This charging device also offers protection from the over current and short circuit to the device and power bank when charging.
The device equips with iSmart technology to help detect the proper voltage automatically and charge fastly. This is the pocket size portable charger can charge the different device for multiple times.
#9. Tesla coil USB rechargeable lighter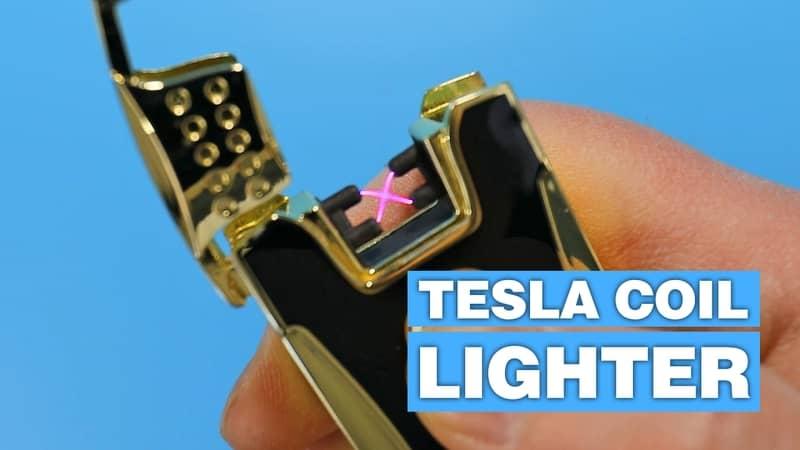 If you need a lightweight electric lighter, then you have arrived at the right place. Carrying fluid lighter can be complex and messy, even they run out very quickly. It is the more diluted that also provides the facility of windproof with the majority of aspects and impressively low price compared to other ones.
It is the ideal price lighter with updated technology, and it also holds various factors, including arc USB. It is the internal rechargeable battery lighter, and it produces an electric arc instead of a flame.
The lighter also performs an environment-friendly design and can deliver up to 300 lights in a single charge. You have to plug in and power it up, as included with the USB charging cable for charging the device.
#10. Amir clip-on smartphone camera lenses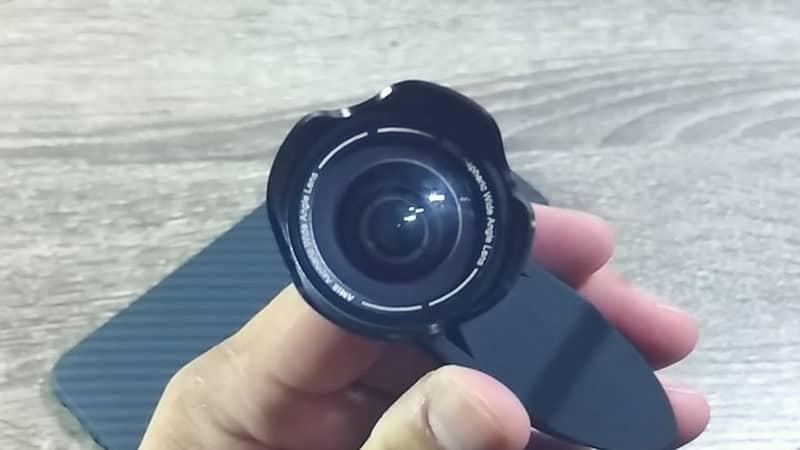 Today people love to enjoy taking a picture with their phone, but it gets ruin when the image does not arrive correctly. It is due to the limited capability of the camera.
But now you do not need to worry as we have brought gadgets for you through which you can take great pictures. Amir clip-on smartphone camera lenses have sturdy with great features and constructed with aluminum and glass construction.
The camera lenses also contain the bundle of a 180-degree fish-eye lens. One of the lenses equips with 0.4 x super wide angles and a 10 x macro zoom lens for close-up shots. The lens also water and dust resistant at a reasonable price.
#11. Travelambo RFID wallet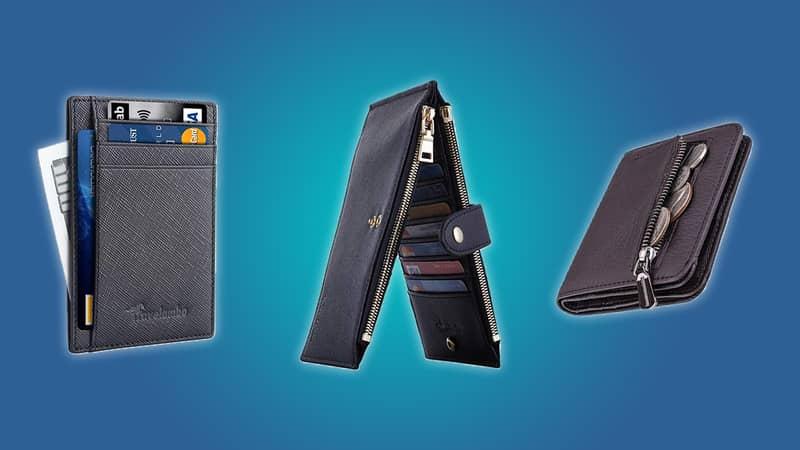 The wallet is an essential part of everyone's life, and it needs proper security as it carries lots of important things. Travelambo RFID wallet is the wallet that provides extra protection for the digital age people.
In this wallet, you can easily keep your credit and ID cards safe from getting theft. In this wallet, you do not need to scarify about the design as it is made of leather and it offers the style for function. It is a minimalist wallet created with genuine leather and also lined with the RFID blocking material.
You can easily explore six card slots in the wallet, a compartment, and an ID window where you can quickly put the few bills. This is one of the pretty smart purchases and offers the best security option in a significant way.
#12. Jelly comb folding Bluetooth keyboard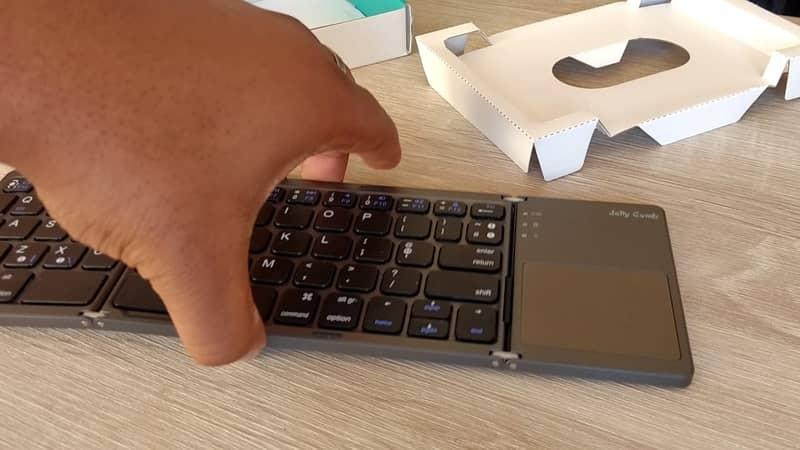 We know that technology has been getting advance, and this folding keyboard has been a new lifestyle. This is one compact and reasonably model as we know that this is not a pocket-friendly gadget.
But it offers a fantastic feature, and this is the folding wireless keyboard. It is the perfect solution that provides the amazing and miniature set equipped with the QWERTY keys that can easily fold down to the rough size.
This can be folded just like a giant smartphone and can be easily stored. This gadget is constructed with polymer and metal that makes the device durable, weighing, and light.
In a nutshell, with this list, you can quickly grab the most efficient and effective gadget according to the requirements.
For More Latest Gadgets Updates and Information about Portable Tech Gadgets 2022, Visit Etech Spider and Follow Us on Facebook.