If the data of the individual is lost the best option is to go for the data recovery software. Many data recovery software are available in the market to fulfill the need of the individual. The variety of the software is available with the various facilities according to the need of the individuals. Data recovery is done to restore the data which was lost accidently, corrupted or was inaccessible. EaseUs is the renowned name in the field of the data recovery used by maximum individuals.
Data loss
The data is lost in most of the cases due to the human error, rather than otter factors. Almost two-third of the incidents was due to human error. The other factors which are responsible for the data loss is power outages, equipment failure, accidental delete, formatting of hard disk, software crash and many more.
Data recovery
The data is recovered according to the circumstances in which the data was lost.  The data recovery software creates the backup. In many laptops and desktops the data recovery software is available to restore the lost files automatically. There is other option also for the individuals to download the data recovery software and use it to find out the lost data or files. Even those files can also be searched out which were not there in the backup.
Many organizations and the individuals use these file recovery software to recover lost files. Most of the data recovery includes the use of the technologies. Software with the data recovery is one of them.
How the data is recovered back
Most of the individual use the EaseUS data recovery software files. It is very user oriented and effective. The individual has the software with them they just have to open it. As the software is open up you will be asked to select the drives from where the actual data was lost. Selecting the drive reduces the time of the searching of the data. The whole computer is not to be scanned to search the particular file. After the drive is selected the search starts. The scanning is used to do search process. Two search modes are available within the software. The quick scan is done when the files has been recently lost out. The quick scan will find out the file as soon as possible. It is very reliable.
The other mode is the deep which is done when the file is not found by the quick scan. Under deep scan each and every disk is searched out in detail to find out the required file. As it is a long process so it takes more time than quick scan. The file will be out after deep scan. Then a preview option is published to check out the find file. The individual after checking will select it and click on restore button to restore it. Many files can also be restored at one time only.
[irp]
Manually Selected Stories for you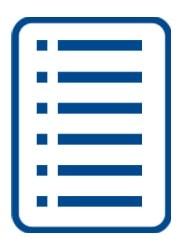 Steps of Using Data Recovery Softwares
How To Recover Files with EaseUS Data Recovery Software
How to recovery lost files using EaseUS Data Recovery Wizard
About EaseUS Data Recovery Wizard Professional
Biggest IT Problem: How To Deal with Data Loss
How to Crack Password in Windows 10