Are you planning to develop a mobile game and don't know about the cost of mobile game development? Here are tips to know about mobile game development costs.
Mobile games can be a money-maker, a fun way to make money, and an integral part of any business's success. What goes into develop a successful game app? What is the mobile game development cost?
If you have a business idea, you need to calculate the cost of developing a mobile game. It is an essential part of your business.
How much money will you need to spend, and how can you maximize your expenses? What are the most important areas and aspects?
Let's begin with some statistical data before answering all the above questions!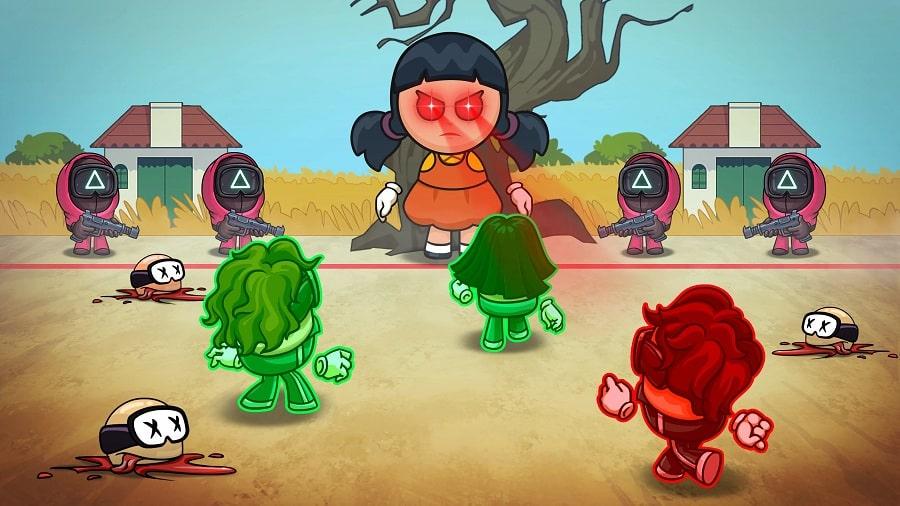 Mobile game development has never been more popular. So let's look at the global market share for mobile games and its statistics!
A Statista report shows that the US mobile gaming revenue was $18,250 million in 2020 and will reach $22,828 million by 2022.
As the US mobile gaming market grows, there will be more opportunities for new and innovative games. In the past two years, we have seen games such as COD: Mobile and PUBG Mobile reach $500 million and $2.6 trillion in revenue.
Globally, almost 2,659.5 Million game players played mobile games in 2021.
Mobile gaming revenue can be predicted to grow at 9% CAGR through 2024.
More than 72% of US mobile device users enjoy games on their phones.
Factors that Influence the Mobile Game Development Cost
When building a mobile app, it is important to consider different aspects. Let's look at the most important aspects that affect mobile game development costs!
#1. Pre-Development costs
Developers create a Game Design Document (GDD) containing all game details to make a structured mobile development process. This is a critical step as it's the foundation of the entire project.
Pre-development costs arise because the game design document creation process takes time and effort. These costs can be measured based on factors such as the cost per hour.
#2. Platform
Choosing between Android, iOS, or both is a good idea. The platform you choose will affect the game's reach and revenue. Android development is more expensive than iOS. However, Android is more popular for mobile platforms.
Apple's payment and administration systems can be more costly if you choose iOS. Multi-platform development is more expensive than single-platform development.
You cannot make revenue on other platforms, however, if you only choose one platform. Cross-platform app development is the best way to take advantage of each platform's perks.
#3. Design
A multilayer process is required to design a mobile game. This stage allows you to plan your target users, game levels, and environment. The game app could have many bugs or glitches if not properly designed. This is why you need to be careful.
Many professionals are involved in all phases of design and development. These include UX/UI designers and architects. They charge fees based on their experience and capabilities.
#4. Game App Testing
Similar to game development, testing is equally important. Gamers cannot bear a small number of bugs.
You must ensure that your game runs smoothly, with no problems, and offers a great user experience. You should save money for the testing services provided by game app developers.
#5. Categories and Genres
Mobile game app development costs will vary depending on whether you create a simulation or social gaming application. There are three types of game apps:
Casual 2D Games These games are low-budget and include a soundtrack and basic 2D graphics, and a soundtrack. These basic 2D games are easy to scale up and increase user engagement.
Mini-Games: These are simple, solitary games and don't require any special playing skills. You may need to set a budget if you want more graphics or higher expectations from your game app.
Middle-Level Games: These games are mobile and include the story, character modeling, and graphics at various levels. Players are more likely to replay the content and stay engaged for longer due to its depth and variety.
Multiple users play social games on social media platforms such as Facebook. These games can only access restricted user information and are identical to browser games. These games are generally built by developers using SDKs provided by social platforms.
Top-Level Games: While these games require a large budget, you can reap great rewards if you reach the right audience. It would help if you were careful about your game strategy, design, and plan.
Mobile Games: Modern companies use mobile games to increase their team-building efforts. Mobile games are used by businesses to increase creativity, communicate better, and make work more fun. These multiplayer games offer exciting graphics, a storyline, a soundtrack, and game levels that are cross-platform compatible.
#5. Complexity of Game
Once you have decided on the genre and game category, you will know the game's key features. Social media integration is sufficient for a simple game.
You will have to add features like voice integration and gyroscope to a complicated game like PUBG. This will increase the development cost.
#6. Mobile Game Engine
Mobile game development costs are also affected by the game engine. Because your mobile game is dependent on these engines, it is crucial to make the right choice. The mobile game engine you choose will depend on what features, types, and categories are important to the game.
There are many mobile game development engines on the market. Each one has its pros and cons. It is important to choose the one that best suits your needs.
What should be The mobile game development cost?
The cost of developing a mobile game depends on many factors, such as the preferred platform, features and functionality, development technologies, and the game's size.
The cost of developing a mobile game can vary from one organization to another, depending on where it is located.
It may be more expensive to create a game that supports multiple platforms and features, as well as advanced graphics and complex functionality. If you have fewer requirements, the price will drop.
How do you make a game app profitable?
A monetization method is an option to add to a mobile app. This allows you to make money from users who regularly download or use your app. These are the most popular app monetization options for app development:
#1. In-App Purchases
This is the most common monetization strategy used by mobile app developers. It adds features to apps that require users to pay real money. Although these apps are free for users, some of the locked features will require them to pay real money.
#2. Subscribe
Subscription is the most popular and easiest way to monetize your app. Users must pay a certain amount each month to continue using it. Users will not mind paying subscription fees, regardless of the app's cost.
#3. Advertising
It must be your least favorite monetization method if you're a gamer. It's not the best way to make money.
However, this is one of the best ways to make money from your game apps. It also motivates users toward the premium version of the game without any ads.
#4. Freemium
Users can initially download the premium apps for free. However, users will be asked to pay for the premium version after exploring the features and investing time in the game. This is a popular monetization method because it allows users to analyze and understand the worth of a mobile app.
Wrapping up
A mobile game requires a team of skilled professionals. The choice of a mobile game development company is crucial to the success of your mobile game.
You should get the best work quality at a reasonable price. Compare the services offered by different companies for mobile app development and select the one that offers the best value at a fair price.
FAQs about the Mobile Game Development Cost
What is the Mobile Game Development Process?
Mobile game development involves designing and developing a mobile app. It starts with the concept art and continues well after the game has been released.
What are the stages of mobile game development?
The three main stages of mobile game development are pre-production, production, and post-production. Each stage covers a specific task, such as developing a game design document and a game idea.
What is the average time it takes to develop a mobile game?
It depends on several factors, such as the type of game and complexity, platform, country of developers and designers, and how long it takes to develop a mobile app.
For More Mobile Apps Updates and Information about Mobile Game Development Cost Visit Etech Spider and Follow Us on Facebook.