Some don't know how or where to start to make some real new buddies. However, numerous best random video chat apps are available across the online marketplace for social activities.
Interacting & meeting new people will allow you to explore various civilizations, cultures, etc. You can make use of your free quality time to explore strangers.
Some of them are chatting and video calling applications. However, you must have already online relatives or friends to chat with to utilise those applications.
Random video chat apps will connect random strangers across the globe. Never worry about identifying or connecting with a new friend list. It is much easier to make new friends or create new connections.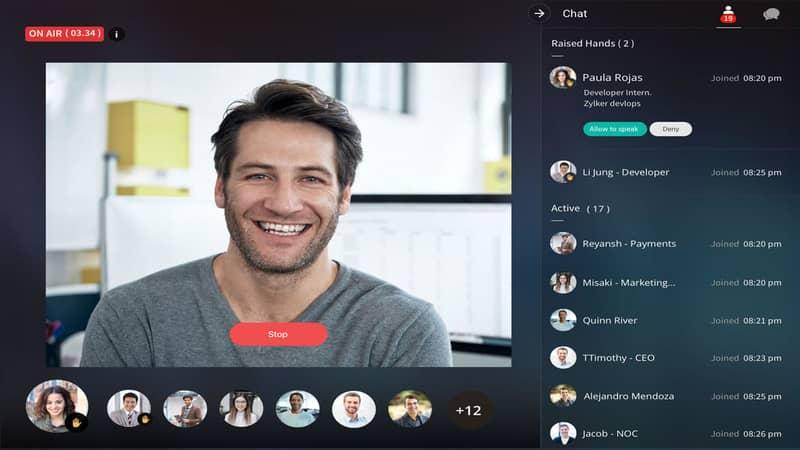 Best Random Video Chat App Alternatives for iOS and Android 2022
Numerous best random video chat apps are available across the online marketplace for iOS and Android devices.
Find below the list of best-chatting apps for your reference:
#1. LIVU
LIVE is another addictive and best random video chatting app available online. You can make random friends around the globe.
During the video call, it is possible to make things perfect by sharing various stickers. The interactive & user-friendly interface will offer the best thing to note.
Apart from that, users can chat with numerous friends for free. It is also possible to save the friends list within their database if they prefer to.
#2. Two
Two chatting apps will provide an ideal platform for users to meet numerous strangers globally. Users can chat, talk, or make video calls for free with any individual.
It is much easier to make new mates or friends. Just confirm your location or zone to quickly discover new friends near your place.
Users can check the other user's profiles and, if interested, start a new conversation with them. Without purchasing the premium subscription, it is possible to view the people list that accessed your profile.
#3. JusTalk
JusTalk is another best random & high-quality group, voice, and video calling app. Use the multi-guest room, and users can utilize the video chatting feature.
A single window will allow chatting with a maximum of 9 users. It is also possible to utilize numerous effects and filters. Make your video conversation more effective by adding glitters.
#4. IMVU
IMVU is another best 3D avatar-based social platform and random video chat app to use. This is also a dating app, and users can meet numerous people to choose their life partners.
IMVU chatting app is available in two different versions: Paid version and Free version. If you prefer to get a genuine partner, then it is advisable to choose the paid subscription to access.
Overall, this exciting app will allow users to utilize 3D avatars. It will assist in searching for the perfect match and making the best profiles.
#5. Mamba
Mamba random video chat app is another largest and most popular dating network. This chatting app is available across 15 countries and includes more than 23 million active users.
Mamba will offer high-quality and impressive video calling features to other users. As per the report, numerous million users are locating their perfect partners every day through this application.
Singles can try their luck and never lose their hope with the Mamba app.
#6. Fruzo
Fruzo is one of the best platforms for users who prefer to get a potential partner. This app will offer the best video calling feature and the best dating app to use.
It will assist the uses to motivate for finding others and guide them to choose a perfect partner. However, you should be aware of numerous available fake user profiles.
#7. Live Chat – Tumble
Live Chat Studio app will offer an impressive and another best Tumble random video chat app.
Users can instantly connect with numerous new people worldwide using a single swipe feature. Using multiple stickers, effects, and filters will make your video chat more fun.
#8. Chatrandom
Chatrandom is another excellent app utilized for random video chatting & also meets various strangers. This app is available only for Android users and gains a great fan following.
Similar to other best video calling app, the Chatrandom app will also offer various features to use. It allows users to report if they found anyone not correctly utilizing this platform.
#9. Flirtymania
Flirtymania is one of the best and most popular free video chat platforms accessed by numerous users globally. Users can easily create multiple group chat rooms or make a random video call.
Make use of it to make friends or find one you also love. Similarly, you can find the interface for both the app and web versions.
The app is well maintained and available to choose the category like Recent, Videos Only, Photos Only, Live Only, etc.
The most exciting feature of this Flirtymania app is that the user can meet numerous different people worldwide. This app is also available globally across various languages.
It is a safe app and will never allow anyone to access your data. Across the various platforms, you can utilize the video chat feature. Users can download the Flirtymania app from the Google Play Store or Apple App Store.
#10. Holla
Holla is the best random video calling app available for iOS and Android mobile phones. While chatting with users, this app will provide access to numerous filters and effects.
Users can fix dates and meet various new people through the live video chat option. Moreover, you can enable free live international video calls for talking with the community.
#11. BIGO LIVE
Bigo Live is another top-most live random video streaming app for iOS and Android devices. You can find numerous million users and single in more than 150 countries.
Users can go Online or Live for connecting with various strangers across the globe. This app will also support the multi-guest chat room. You can create a group for video calls & video chat up to a maximum of 9 users.
#12. Badoo
Badoo is one of the most popular and best random video chat apps, leading the online marketplace with numerous users. The Badoo app will allow you to randomly choose people depending on your interests and likes.
If both of them agree with each other, then they can start a new conversation. You can discover nearby people and create matches using the Badoo app. They are available to use on both iOS and Android mobile devices.
#13. Chatouts
Chatouts, the most popular random video chat app available across the globe. Please use the available #tags to identify people with similar interests and start chatting with them.
Users can modify the privacy-related information and their display name for maintaining anonymity.
Random Video Chat Apps Alternatives 2022 Editor
You can refer to those mentioned above as The best random video chatting apps to improve your friend circle. No need to wait for your turn.
Select any random chatting apps to meet & start a conversation with exciting people. Most of the best random video chat apps are available for both iOS and Android devices to use.
For More Latest Software Updates, and Information about The Best Random Video Chat Apps in 2022, Visit Etech Spider. Subscribe for Latest Updates, and Follow Us on Twitter, and Facebook.