Owning a car can bring such huge joy to your life. There is a fulfillment that comes with being a car owner that cannot be replicated. Even so, your car can be expensive to maintain. There are certain things you take your car to the garage for, that you could easily do yourself and save yourself the money. There are many there are many things mobile technology can do to save you money and allow you to diagnose problems in your care early. These apps will make it easier to maintain your car and keep it in great working condition.
Car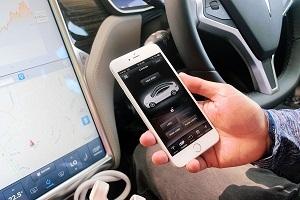 One of the things car owners want to know is whether the car they have is worth it or if it is using up too much of their time and energy. The interface of this app is easy to use, and navigation is simple. It also gives your information about your car that lets you know when your car is more ofa liabilitythan an asset. You can calculate the miles you travel daily and the amount of money you use in fuel costs. It will also predict when you need to refill your car and the fuel efficiency of your car. You will also have a record of each time you took your care for maintenance or repair, how much you spent and at the end of the month you will know how much your car is costing you. While there is some information that you will have to input manually, this app remembers a lot of information for you.
Repair Pal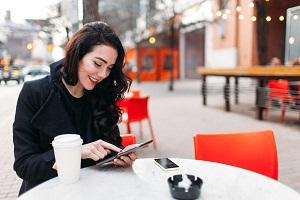 You know how frustrating it is to be stuck on the road, especially one you are not familiar with and not know where you can find help. Real life is not like the movies where someone will come to your aid and help you without expecting anything back. This app will allow you to find out how far the best mechanics are from the place your car stopped working and how you can get to them. It is literary you pal, and it allows to get through tough times without worry. So next time you are going to a new place, download it just in case your car needs a mechanic, and you have no clue where you can get one. It also helps to track the repairs and maintenance history of your car for future references.
Tire check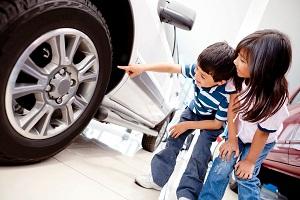 This is one app that every driver should have. The tires are often overlooked and dismissed, and most people barely pay any attention to them. However, with this app you can monitor that air in your tires and when you need to have them refilled. It will also tell you when it is time to replace your tires. It will also give you the measurements for the tires your car will need. This helps increase your fuel efficiency and ensure that your care is functioning as it should. Not only does it give you the critical information you need to keep your tires healthy, but it is also easy to use and convenient.
iOnRoad
One of the best ways to keep your car safe and functional is to drive both your car and the car in front of you. Sometimes your mind is so occupied you can only concentrate on getting to your destination, and you forget to look at what the other drivers are doing. This app keeps an eye out for you. It uses GPS and the camera on your phone to detect how long it would take you to collide with the vehicle in front of you. Color-coded bubbles follow the vehicle in front of you, and there are also audio warnings when you approach a car too closely. It keeps you from nasty accidents.
GasBuddy
Gas can be expensive and frustrating at the same time. You think you are buying fuel from the most affordable station only to find a better one down the street.
To allow your Akrapovic exhaust to work optimally, you need high quality and affordable fuel. Gas buddy is your friend when it comes to finding gas stations that offer cheap fuel. It saves you a lot of money.