Have you been searching for the best website on London articles? After all, people who are looking forward to their trips to London more than likely want to do some research beforehand. While you can peruse travel guides, most of which were written by professionals, when it comes to insider information, there's nothing quite like a local blogger. These bloggers know all of the city's secrets and can steer you in the right direction. Here are some of our favorites.
London Remembers
Not only is this is a good place to use when you want to make lists of public memorials (so you can visit them, of course), but it's also useful for getting lost. What do we mean by this? Well, you'll spend so much time going through the collections of photographs on this website, many of which date back to the mid-1990s, that you'll wonder where those hours went.
Ian Visits
If you want to see the geekier side of London, then you'll want to check out this blog. Ian Mansfield, the proprietor of the website, specializes in geeky locations and things that most people never get to see. He also includes tidbits about unique events, intellectual pursuits, and development plans that were put into place, but never followed through on.
Mapping London
Do you love maps as much as we do? If so, then this is the best place for you. Mapping London specializes in posting cool maps of the city. Some are artistic renderings, while others are much more scientific. The differences don't really matter if you enjoy looking at maps. Maybe you'll even discover a few interesting places to visit while you're at it.
East London Lines
This is more of a journalistic site than a tourist one. However, if you want the best website on London articles, then you've found it. This website is run by journalism students, and it contains a number of newsworthy articles on the city. It's always a good idea to know what's going on in the place that you're going to visit.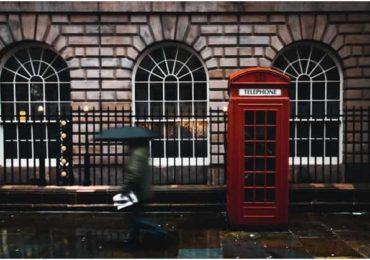 View From The Mirror
History and driving a cab go hand in hand on this blog. It's run by a cabbie, who produces very interesting articles – complete with many photographs – of some of the more interesting historical sites in London. He reveals the secret history of certain locations and landmarks. You should have no problem finding places to visit while wandering around on this blog.
Reddit London
While this isn't a blog so much as a message board, you'll find plenty of ideas here. Some of the people who post here live in the city, while others have visited recently and are more than willing to share their recommendations. The moderators even have a pinboard of interesting places. If anything, you'll find more places to visit than you have time for.
A London Inheritance
This blog is run by someone new to London. Their articles are written from this unique point of view, and they produce plenty of information for people who want to visit the city. Sometimes it's good to see things through different people's eyes.
More Related Posts
4 Ways To Speed Up a Website
How To Create a Best Photography Website
What is Mobile Website Optimization
Essential Elements for E-commerce Website
Ways To Make Website Content Attractive