PR is the process of creating and managing the public perception of a company or individual.
PR is important to businesses because it can help them commercially by shaping public opinion in a positive light, which can result in more customers and increased profits.
Effective PR is generally achieved through Content Marketing. It is about putting the right content out there that puts a positive spin on the company activities and products offered.
It will be important to post content regularly to keep customer interest. This article will focus on the value of PR and just how important it is for businesses.
Ways PR Helps Businesses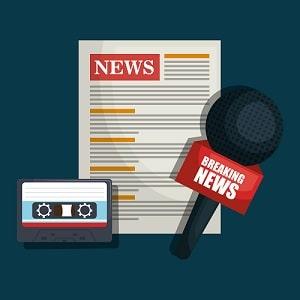 PR or Public Relations helps businesses by protecting their image and reputation, which is essential for maintaining trust with customers and clients.
It also helps companies reach new audiences by generating interest in their products and services, as well as providing them with a platform to communicate their messages effectively.
PR can be used to inform the public about all the good a company is doing, perhaps for charity or for the environment, as well as promoting upcoming events or product launches.
Different PR Approaches
The PR efforts a company can adopt may include campaigns or initiatives that help businesses reach a larger audience or target specific demographics.
A public relations approach can also be used to create positive press for companies and individuals by drafting press releases, organizing interviews with media outlets, and even hosting special events.
PR professionals may also be tasked with developing relationships with influencers to increase brand awareness and recognition.
If you are unable to gain enough market penetration alone or even with the help of marketing specialists, then influencers are a great way to encourage others to feel good about our company and what it is offered by way of goods or services.
Influencers will have millions of followers who hang on to their every word. If an influencer says that a product is good, others will feel the same because they trust that influencer to only promote the best products.
PR and building a brand are about gaining consumer trust. A company will have to work hard at it by ensuring its product is of quality in the first place and by offering backup services and customer advice beyond just selling a product.
Then turn to PR services to ensure they are reflected in a good light. If feedback is not looking good then this situation needs to be turned around pretty quickly and a different angle or spin put on the situation.
How we respond to negative feedback will be important and something a PR company can help with.
Benefits of PR
PR can assist businesses with building and maintaining relationships with the public, which can lead to increased sales.
Thinking more about public relations will help companies increase their visibility and gain recognition for their products and services by increasing awareness among potential customers.
PR activities also help businesses stay ahead of any negative publicity that could damage their reputation or lead to lost business opportunities.
Ultimately, PR can be an invaluable tool for businesses to reach a broader audience and build relationships with the public.
PR campaigns can help companies achieve their commercial goals while also helping them protect their reputation and image in the eyes of the public.
Professionals in this area are experts in understanding how to use PR effectively, so businesses should consider leveraging such strategies to benefit their organization.
So, PR is an important tool for businesses to shape public perception and ultimately drive profits.
It can help companies reach new audiences, protect their image, and develop relationships with the media and influencers.
It should be carefully considered as part of any business strategy to maximize the effectiveness of PR initiatives and capitalize on potential opportunities.
Also Read: