Marketing KPIs (Key Performance Indicators) are essential tools that help businesses measure the effectiveness of their marketing campaigns and strategies. 
By tracking specific metrics, such as website traffic, lead generation, conversion rates, and customer retention, businesses can gain insights into the performance of their marketing efforts and make data-driven decisions to optimize their marketing investments. 
Marketing KPIs also provide a clear picture of marketing activities' ROI (Return on Investment), which is crucial for businesses to allocate their resources efficiently. 
5 Marketing KPIs to Track for Your Business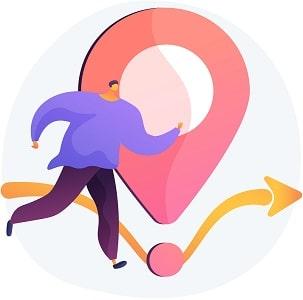 Moreover, KPIs help businesses identify areas that need improvement, such as ineffective campaigns, low conversion rates, or poor customer engagement. 
In short, measuring and analyzing marketing KPIs is critical to the success of any business, as it allows them to make informed decisions and drive continuous improvement in their marketing strategies.
If you're running a business, keeping track of key performance indicators (KPIs) to evaluate how well your marketing strategies work is crucial.
KPIs are measurable values that help businesses track and monitor progress toward their goals. These metrics provide valuable insights into the effectiveness of your marketing campaigns and can help you make data-driven decisions.
This article will discuss five essential marketing KPIs you should track for your business.
#1. Conversion Rate
The conversion rate is one of the most important KPIs for any business.
It measures the percentage of visitors to your website who take a specific action, such as making a purchase or filling out a form.
A high conversion rate indicates that your website is effectively engaging your audience, while a low conversion rate may indicate that there are areas for improvement in your website design, messaging, or call-to-action that you'll need to take care of.
#2. Cost Per Acquisition
Your cost per acquisition (CPA) rate measures the amount of money you spend on marketing campaigns to acquire a new customer.
This KPI is important because it helps you determine how much you should spend on marketing campaigns to get the best ROI, another metric that will be discussed shortly.
By tracking your CPA, you can identify which channels or campaigns are the most cost-effective and adjust your marketing budgets and strategies accordingly.
#3. Return on Investment
Your ROI is your return on investment.This KPI measures the profit generated by your marketing campaigns relative to the amount of money you spend on them.
Therefore, a high ROI indicates that your marketing campaigns are generating a positive return, while a low ROI may indicate that you need to adjust your strategies or budget.
By tracking your ROI, you can optimize your marketing efforts and make sure that you're getting the most out of your budget.
#4. Customer Lifetime Value
Customer lifetime value (CLV) is a KPI that measures the total amount of revenue a specific customer generates for your business over the course of their relationship with you.
This KPI is essential because it helps you understand the value of each customer and how much you should be willing to spend on acquiring and retaining them. By increasing your CLV, you can increase your ROI and grow your business more sustainably.
#5. Website Traffic
Finally, pay attention to the simple but powerful metric of your website traffic – the number of visitors to your website.
It's essential to track your website traffic to identify trends and patterns, like changes in search engine rankings or spikes in traffic from your social media pages. By understanding these trends, you can adjust your strategies and improve your website's overall performance.
Final Thoughts
Tracking various KPIs is an essential part of any successful marketing and business strategy. By measuring and monitoring these key metrics, you can gain valuable insights into the effectiveness of your marketing campaigns and make data-driven decisions to improve your ROI and grow your business long-term.
Remember, there are also many other KPIs that you may need to track depending on your specific business goals and marketing strategies.