Social Media is so integral to our lives that it is hard to imagine how else we would communicate and connect to the world without it. Social media is deeply embedded in the core of our digital activities, and the impact it has brought our generation is remarkable.
It is for this reason that social media presence is the new normal in today's age, where 3.8 billion people are active users out of the 7.75 billion population.
And to think that back in just 2005, social media penetration in the U.S. was only at 5 percent, with the rest of the world not even knowing what the internet was. How far we have come from then.
Social Media Channels: What Fits Who?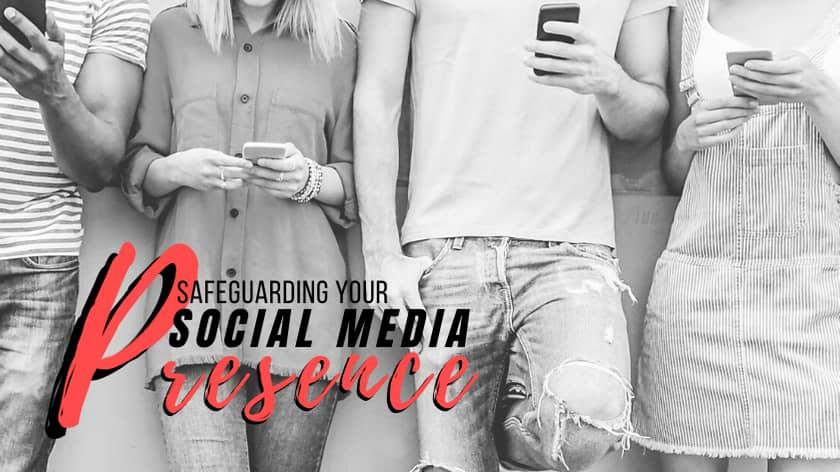 Among the different social media platforms, Facebook dominates with 2.5 billion monthly active users (MAU). Marketers can now reach more than half of all the world's adults aged 18 to 34.
Users go to different channels for different reasons, depending on what content they want to consume, curate, or create. For instance, Facebook being the most popular at 2.45 billion users, caters to different demographics, followed by YouTube with 1.9 billion users.
Millennials and younger teens, however, are finding Facebook a little too crowded sometimes, go toInstagram to post high-resolution images, short videos, or content. Snapchat became popular with teenagers because of the 24-hour lifespan of stories that goes well with their need for ever-changing content.
Millennials are into Twitter, and WhatsApp dominates the messaging space with 1.6 billion users.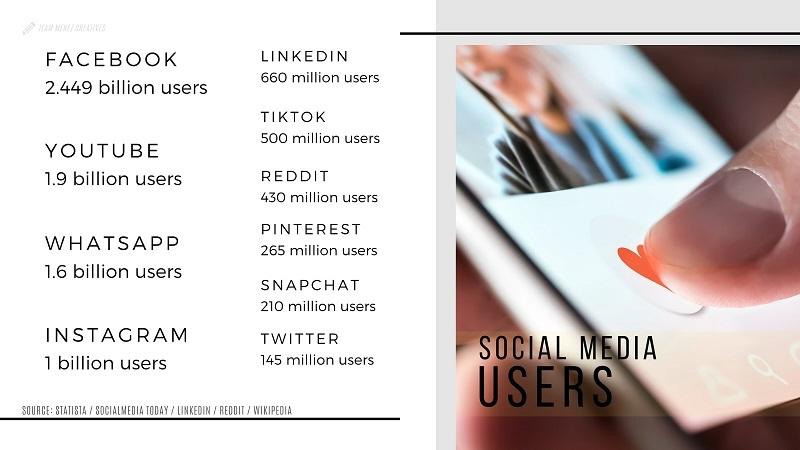 On average,
Looking at these statistics, it is clear that social media presence has become a commodity today.
How to Protect Your Social Media Presence
The reasons why we use Social Media may be varied, but one thing is clear, our social media presence represents us and our identity, which is why we need to safeguard it. When our social media presence is threatened, let us say by cyber attacks, data breach, even cyber bullying, it endangers you as an individual or company.
Here are some recommendations on how you can protect your social media presence:
#1. Secured Access to Social Media Accounts
Be careful where and how you access your social media accounts. If you are using a shared device, do not save your passwords or leave without logging out clearing cache and history.
For companies, most data breaches were not made by hackers but by an error by an employee or social media handler. It would be best if you had a robust security protocol for those who handle your social media accounts and make sure that any threat is dealt with right away.
#2. Follow Social Media Best Practices
Proper social media etiquette goes a long way. Apply it in all that you post or publish when you comment or connect with people.Do not use social media as a platform to go on a tirade against others. You turn off people in your network this way, plus you may attract trolls that lurk for people to attack, at the very least, annoy.
Also be aware that the semantics you use fit the audience you are talking to. Are you targeting a local market more than a global one? Then you need to speak the language of the market, avoiding idioms or ideas that are not relatable, and if need be, even translate the content for your audience.
Just as you need to localize and translate your website in multiple languages, you also need to do the same for your social media posts as a courteous practice towards your audience.
#3. Set Up a Two-Step Login Verification
Create a unique and complicated password is not enough. We need an added layer of protection for our accounts and adopt simple security measures lie a two-step verification process.
The first step of the login is the encoding your username and unique password on the site or app. You will then be sent an authentication code through SMS or email that you must encode in the verification window.
The code also expires after a few seconds, which stops cyber attackers to access either the phone or code.
#4. Disable Metadata on Your Photos
Disable Geo-tagging or adding geographical location to the metadata present in your photos. It hinders malicious intent in gathering your location or other information.
#5. Change Your Settings for Photo Tagging
Being tagged in posts in your network is good, only it boosts your social media presence. But if it goes against who you are and the values you have, then this could be a problem.
Do not rely on the application to verify your identity in the picture. To safeguard against this, change the setting for tagging photos in your settings.
#6. Do Not Choose "Remember Me" or "Keep Me Connected" on Public WIFI
Public WIFI is a playground for hackers because of the unsecured connection. Attackers can access any person's data while they are connected to the unsecured network since it does not need authentication for anyone.
Clicking "Remember Me" and "Keep Me Connected" within that network is also a big mistake, attackers can easily access your social media accounts and continue your internet session without your knowledge.
#7. Avoid Posting Personal Information
Some are trigger-happy in posting anything, and everything, like first driver's license, passport, or even boarding pass? It's an open invitation to identity thieves. The information you post may be used against you, so attackers can steal your data to answer security questions, access your financial records, and the like.
#8. Regularly Review Your Account
Your social media account is an expression and extension of who you are, your brand, and your identity. Hackers can inject malicious posts to damage your account and your brand on your social media posts. Regularly check your site to make sure that no exploitation has happened.It is a simple security check of your account's integrity.
Establishing strong policies to be followed foreveryone involved in social media shared accounts. The procedure may include:
List of people authorized to access the account, with specific tasks identified in maintaining the account
List of people that should handle problems
Set of rules for posting, commenting, and all other activities connected with the account, in representing your brand
Password management
Confidentiality and copyright
#10. Engage in Social Media Listening
Master social media listening. Watch out for dummy accounts that have the same name as your account. Delete accounts on social media platforms that you have not updated for a while, or you no longer plan to keep.
These accounts, whether you update them often or not, represent you. They still need to align with your brand's identity and should be free for any un-authorizedor malicious intrusion.
Conclusion: Your Social Media Presence Should be a Priority
These are just some of the recommendations to help you safeguard your social media presence. As your followers and subscribers grow, the dynamics for your site needs to change. Regularly update your content in all channels you use.
For companies, adda competent social media manager, SEO managers, graphic artists andcontent writersto build your brand well and expand your social media and website reach.
Your social media presence should be a priority. Whether you are a private individual or a company, be active in safeguarding your identity and brand. When it comes to your security, it is better to be safe than sorry.
MayleenMeñez
Mayleen Meñez worked for seven years in TV and Radio production, and also as a Graphic Artist/Editor. Finding her true passion, she devoted 15 years in NGO and community development work, where she experienced being a coordinator and teacher, travelling both in the Philippines and countries in Asia.
She home schools her three kids and reinvents Filipino dishes in her spare time. Writing has always been a hobby and pursuit, and she recently added content writing with Softvire Australia and Softvire New Zealand up her sleeve, while preparing for her next adventure in the nations.
For More Social Media Information and Tips To Protect Your Social Media Presence, Keep Visit Etech Spider. Follow us on Facebook, Twitter, Instagram, and Subscribe for Daily Updates To Your Mail Box.