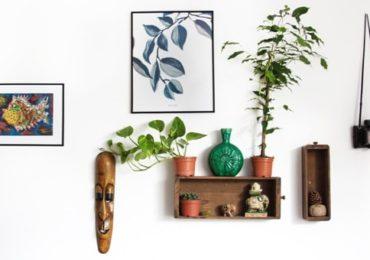 There are many ways to make a house or a room reflect your personality. One of which is by hanging décor items such as family name farmhouse signs or artwork that shows your personal taste or personality.
However, it is harder to hang these things on the walls when you are living in a dorm or apartment. Renters often have limited options in terms of customizing their space. That means they are not allowed to put holes on the wall or permanently change the look of the house's interior.
Fortunately, there are many ways to hang things on the wall without having to drill holes in it. Here are a few: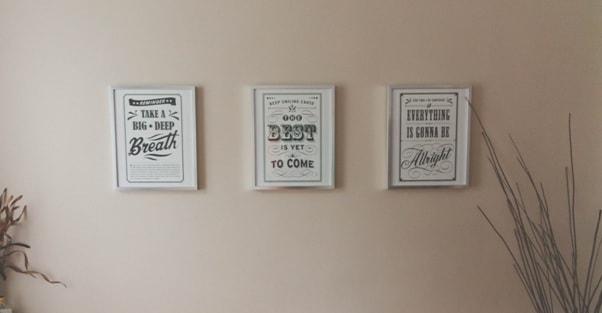 1. Take advantage of adhesive hangers.
If you have very limited options in decorating an existing space, then adhesive hangers are your friends. Adhesive-backed tapes and command strips are available in any hardware or hobby stores. They come in many varieties and sizes. You can even select from adhesive hangers that are made to withstand any weight. Some of these products are specially made for different types of surfaces. Most adhesive hangers stick easily and do not leave any residue, which means your deposits are safe. For best results, clean the walls where you want to use the adhesive. Make sure that you remove any dirt, dust, or paint that might be peeling off the surface. Stick the adhesive product firmly and allow proper cure time. Some types of hangers that can carry heavier weights need a bit more time before you can start hanging stuff.
2. Use hook-and-loop tapes for temporary decor.
If you want temporary decor or you love changing stuff on the walls, then hook-and-loop tapes are perfect for you. These tapes are also known as Velcro. Aside from being used in clothes and bags, you can also buy hook-and-loop tapes with adhesive backing. You can stick these tapes on any surface and peel off the Velcro part. You can then attach decor elements such as curtains, light frames, and other fabric. Additionally, you can also use hook-and-loop tapes to put temporary patterned backings on furniture. Other products, such as lightweight wooden monograms can be attached to doors using these tapes so you can avoid the unsightly hooks.
3. Tapes and vinyl for lighter materials.
If you are planning to hang lightweight materials such as paper or cardboard on the walls, then you do not even need specialty adhesives for that. Sometimes tapes and vinyl are more than enough to do the job. You also have many options for tapes such as double-stick, packing, and masking varieties. You can even use sticky putty if you want to hang fabrics, wallpapers, or lightweight frames without messing up the walls and the paint. Additionally, there are decorative tapes such as washi and duck tapes that you can you as part of your decor. They come in different colors, patterns, and even textures, which are perfect in framing posters and enhancing their look. However, before using the tapes, test out if they leave any residue on the wall and on the paper.
4. Maintain small holes for heavier stuff.
If you are fortunate enough to live in a place where the landlord allows putting holes, you may still want to limit it to the smallest ones possible. Staples and thumbtacks are easy to use and can be filled easily after using. However, if you need to hand heavier materials, you can use Monkey Hooks. These are J-shaped hooks that can withstand up to 50 pounds. Installation is also easy as they do not require any tools and only leave tiny holes.
Being a renter does not mean your decorating options are limited. There are ready-made options that you can use to hang stuff on the wall without drilling any hole or damaging the paint.
For More Information and Updates about Technology, Keep Visiting Etech Spider. Follow us on Facebook, Twitter, Instagram, and Subscribe for Daily Updates To Your Mail Box.