There are various ways to make money online but have you ever thought of making money by playing games? It seems hard to digest but this true!! Now is the time to come from your usual gaming habit and making a leap from Amateur gamer to a Professional Gamer. Below are some of the ways to make money online by gaming.
Farming Gold and items
Virtual goods are becoming quite important for online gamers.
There are some popular games available online for which addicted players are ready to pay money for earning virtually.
It is an excellent opportunity to make money.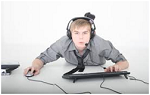 Game testing
Another way to make money is by playing the role of a game tester. Various game companies employ video gamers who can test games after development and report problems that they discover later on. Although it may sound like a perfect job but approaching for this job should be with caution.
Walkthroughs
Walkthroughs is a new concept developed and becoming quite popular in the gaming world. Walk throughs are a video of the gameplay, and it contains only certain part of the game or complete game play with or without commentary.
This concept is becoming popular since gamers are looking for online video guides that can tell them how to play a particular part of the game. So if you are an expert and can teach everyone how to play the individual game, then you can create your Walk through video.
Sports game betting, online casinos and poker games
The concept of online casinos is also becoming quite popular, and websites like 188Bet leading sports provides betting for football and other sports games.
It is an official betting partner with clubs such as Liverpool, Chelsea, Evert on and London Wasps.Also, the demand for the online casinos and poker games is also becoming popular. You can make money by putting bets on a various sports game.
This offers you new opportunities to make money especially when you are a football lover. The main reason for its popularity is it offers higher odds and small margins. One key aspect is that your money remains completely safe, and the amount can be withdrawn anytime.
Play Gaming videos online
Recording videos of online games and then putting them on YouTube is another way to monetize your gaming obsession. Just a snippet of the video or running commentary over the entire video can be done.
If you open YouTube, you will be able to find out different associated step by step commentary to the live action of the video to provide instructional or educational value. These videos could show you as a user playing the game and using the different new moves or features of the match. This is becoming a popular way to monetize.
Many Gamers are earning a lot of money by posting their videos on YouTube, and if the subscribers reach more than 16 million, then you can make money through ads.
Conclusion
Demand for the online gaming is increasing, and it also offers a way to make money. By making money through online gaming, you can monetize your interests. It is a great source of part time income, and if you are having an interest in gaming, then you can create your gaming website that shows game tutorials, hacks, coin generators and other updates about popular games available in the market.