Fortnight is one of the most popular online video games most of the people are very attracted in this popular video game for downloading fortnite you need to follow some of the steps.
In my last post, I shared information about How To Play Mini Militia 2 Game with Different Modes. Now Take a look on The Latest Version of The Epic Game Fortnite Battle Royale.
How To Install Fortnite on PC
Steps to

Install Fortnite on PC

and Download Fortnite on Laptop
Initially you should check whether your PC needs to meets the minimum system requirement for downloading fortnite and that it is the best fortnite gaming pc.
And after that you have to download fortnite only through its official website.
After downloading you will get a bonus tip for updating your drivers which will boost gaming performance.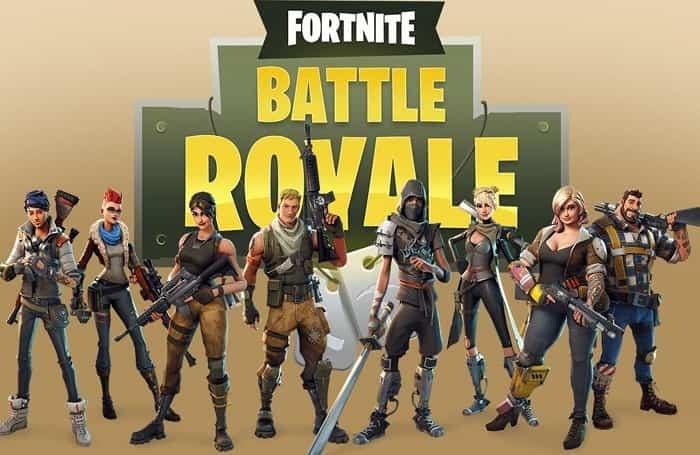 Step 1: 

Minimum System Requirement To Install Fortnite on PC
Initially you have to check whether your PC needs the minimum system requirement for downloading fortnite game.
Before downloading this fortnite you have to check the basic specifications of your personal computer the specifications are,
Your operating system should be Windows 10 / 8 / 7
And your systems type should be 64 bit
Graphics card should be Intel HD 4000
And your memory should be built with 4GB ram
Processor used is core i3 2 point 4 Ghz
HDD space should be 16GB
DirectX should be of 11.0
See that your system should have these following basic requirements or else you can follow the other alternative method as,
In your keyboard just the press the Windows logo key and R button at the same time which will help you to open the run dialogue box in that type dxdiag and then press enter after that click yes option for permission.
And after that you have to check the information on the operating system memory processor and directX version in your PC
And then you have to click the display tab in order to view the information's which will be available in your graphics card after verifying that you will see that you are minimum requirements have been met and your PC is ready to download.
Step 2:

Download the Fortnite from official website
Initially first download fortnite from its official website then you have to click to the official website of EPIC games.
In that top of its web page there will be games click that option then select fortnite.
After that you will be redirected to the fortnite web page then you can click fortnite then you can start playing it for free.
After that the website will check the operating system which you are currently using after several seconds you will see the following window will be opened in that you have to click the save button which will start downloading the installation package of epic game launcher.
Then double click the downloaded file install the epic game launcher after that run the epic game launcher which will be installed in your PC and you can also sign this by using your Face book account or even you can create a epic game account by using your mail ID.
After installing the fortnite the install button will help you to start downloading the fortnight and which will be installed in your PC and then click launch to play fortnite.
Step 3:

Bonus tip to update your drivers for boosting game performance
In order to update your drivers mainly for your graphics driver not only you should keep your graphics card in good condition, but also you should avoid many unexpected issues when you are playing games which will help you to even boost the gaming performance and here there are two ways to update your graphics driver it can be done through manually and automatically.
In order to update your graphics driver manually go to the manufacture website and just search for the latest driver of graphics card and choose that compatible with your exact graphics card model and check the version of Windows.
suppose if you don't have time to do with manually you can also do automatically which is also and easiest way in which you have to install driver easy and download it and after that just run the driver easy and then just click scan button which will help you to scan your computer and also which will detect the problems occurred in your drivers and also click the update button which will update all automatically, where you don't want to worry to do with manually.
How Long Does it take to Download Fortnite on Pc
It depends on your internet speed. It's 42+ MB game, so if you have good internet speed, you can Download Fortnite on Pc in just 4-5 minutes. In my computer, i downloaded Fortnite in just 1 minute.
How to Download FORTNITE For Windows 7, 8.1, 10 – Free to Play Game – Beginners
For More Information and Updates about Gaming Technology, and Download Fortnite on PC, Visit Etech Spider. Follow us on Facebook, Twitter, Instagram, and Subscribe for Daily Updates To Your Mail Box.