The significance of consulting services in cloud migrations must be considered. These services streamline the process, provide access to skills your business doesn't have in-house, and ensure the project runs smoothly. Performing cloud migration efficiently is essential to avoiding business downtime and undue strain on your internal resources.
Cost-effectiveness
In cloud migrations, choosing a professional from Azure consulting services with experience in planning and managing the project is essential. This will minimize any pitfalls that arise during the transition process. Several factors determine the cost of cloud migrations. These include the volume of data that needs transferring and the number of servers that need to be deployed. The cost of hiring a consultant for this task also has to be considered. Another crucial aspect is the application and infrastructure being migrated to the cloud. The cost of this will vary depending on the size of the app and whether it is being rewritten for the cloud or migrated directly to the cloud. In addition to the initial costs of the migration itself, there are also ongoing monthly infrastructure costs that need to be factored in. These include charges such as consultant fees, integration and testing of apps, and training. These costs need to be taken into account to estimate a post-migration budget.
Scalability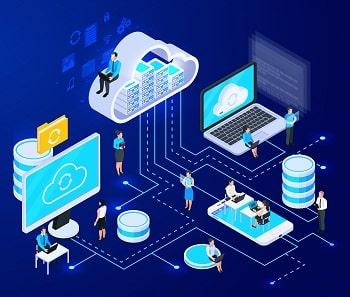 Scalability is a term that describes the ability of an organization, process, or software to adapt to increased demand. Businesses with a scalable business model are more likely to succeed and stay competitive. Scalable computing resources allow companies to scale up or down in response to sudden spikes in usage. This will enable them to meet their demands without investing enormous up-front costs in new equipment. This flexibility also means that companies don't have to worry about waste since they only pay for the resources they use. This enables them to save money and reduce disaster recovery expenses. A scalable system can quickly respond to changing business needs and demands by increasing its storage, power, or memory capacity. It can even extend its physical infrastructure to additional development locations cost-effectively and sustainably. Scalability is essential for all businesses, tiny ones with the potential for rapid growth. It can help them adapt to changes in the market and avoid going out of business.
Security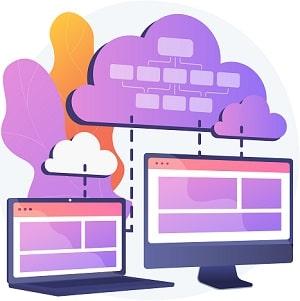 One of the most significant advantages of cloud computing is that it allows businesses to grow their infrastructures painlessly and with minimal costs. Cloud providers offer a pay-as-you-go model, which means you only pay for what you use. The key to a smooth migration is ensuring that the data you migrate to the cloud is protected from loss and damage. A cloud migration consulting company can help you do this through several strategies, including cloud-wide logging. Another security strategy that allows companies mitigate the risk of loss or damage during migration is encryption. This ensures that all of your data is protected from hackers. A cloud migration consultant can also help you build a centralized SIEM system to monitor your cloud resources and applications. This provides real-time visibility and can help you react to threats in advance. A cloud migration consultant can also help you set up user access management systems to protect sensitive information from unauthorized users. This can save your data from insider threats, malware, and breaches on the side of your cloud provider.
Flexibility
Flexibility is essential for employees, and studies have shown that flexibility can be a significant factor in job satisfaction. This is because it allows them to work in a way that suits their needs. Cloud computing provides organizations with a flexible digital workplace that lets them operate more efficiently and adapt to changing business demands. It also enables them to access data and information from any location at any time. However, cloud migrations are a complex process that requires extensive planning. The best approach is to work with a professional cloud consultant who can provide unbiased guidance and support throughout the migration process. In addition to helping you implement a strategy for cloud migration, they can assist with the ongoing management of your cloud services. This will help you achieve your goals while maintaining security and compliance. Another benefit of cloud migration is that it allows businesses to scale up and down without impacting overall infrastructure. This scalability is a significant advantage, significantly when workloads increase.
Innovation
Cloud migrations can boost innovation by enabling businesses to access new technologies. However, they also require a lot of planning and expertise to make the transition smoothly and safely. In addition, it requires the right strategy to address potential challenges that can crop up during the process. This will allow you to maximize your business benefits while minimizing risks. There are a few reasons why companies migrate to the cloud:
Performance: Apps and websites hosted in the cloud can scale up or down quickly, running near end users for low network latency.
Resilience: Using the cloud reduces costs, allowing organizations to recover more quickly from disruption.
Staff training: Moving from on-premise hardware and software to the cloud requires new skills.
Moreover, it also demands a different outlook on data security and compliance.