For any online business, its main goal is to attract as many prospects as possible to its website. So it is very important for the business to improve its standards when it comes to web design and development. This can be achieved by moving to the latest W3C standards.
HTML5, which is the most prominent web standard, has made the website creating process more effective through simple and revolutionized method.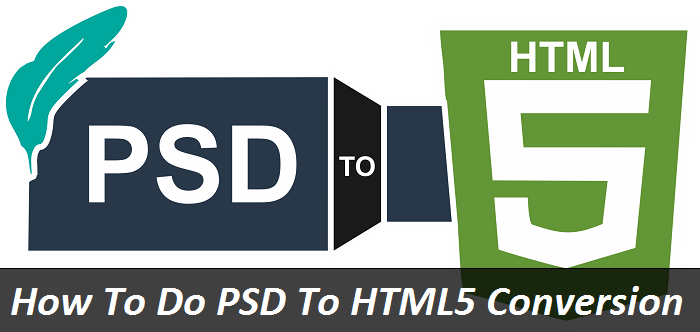 Benefits of HTML5 Websites
Contrary to the websites developed in PSD, here there is no need to create whole web pages again and again for different images as it slows the page loading speed which may eventually irritate your visitors.
With HTML5 you can simply avoid having images where you don't want them by making use of CSS3 codes. So your users will have a better time on the website with faster loading web pages.
You can have the images on the site as per your requirement without having the need to create whole web pages in the image format of PSD.
Including videos is also easy. All you need is to include <video></video> tags which eliminate the need to develop videos in flash. In the same way, a number of more tags have been included in HTML5 which eventually helps to create web pages that are robust. Some old and repetitive tags have been discarded from the HTML5.
So now let's see why PSD to HTML5 conversion is necessary for the optimal performance of the website.
Compatible with different screen sizes and browsers
One of the main reasons for the PSD to HTML5 conversion is that the websites can be easily adjusted to the screen sizes of various devices due to its responsiveness. Apart from the responsiveness, your web pages will work well across different browsers when they are converted into HTML5.
If you want to have more users on your website, then it is necessary to make sure that the website works equally well across different browsers as well as on smartphones and computers.
Get The Right CMS
To know more about the user behavior and get user data, you need to collect user information from the website. For this, it is necessary for your website to work with an efficient CMS. Such a system will manage all your data effectively.
When it comes to planning new features or analyzing the website performance, you will need such collected priceless data. So if still, your website is on PSD, you will need to convert it to HTML5.
Apart from the above-mentioned reasons, there are some technical things too which makes it necessary to have websites on HTML5. So if you have decided to go with the conversion, better opt for a service provider who is dependable.
This will help you gain more business as your visitors will enjoy a better user experience on the website. So stop thinking and go with the change.