No matter what industry you're in, you probably have a supply cart of some kind. Normally, these carts are on casters. If you work in the medical industry or with any type of technology, then you may be hauling around a lot of expensive equipment. As a business owner, no matter what industry it is, you need to protect your assets. Sometimes this means that you need the right utility cart or casters.
Medical Equipment
When it comes to medical equipment, you can't afford to lose any of it. Whether it's computers, diagnostics or any other form of equipment, your assets are important. When you're transporting equipment through the hospital, it can feel like a bit of a maze.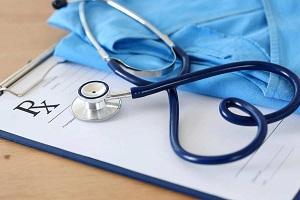 You're going from corridor to corridor and you need to make sure that you get everything transported in one piece. Hospitals spend around 3.8 million on hospital supplies.
Most places will utilize swivel casters with lock. These casters will help you to maneuver around tight corners and into tight areas. Likewise, they are able to lock the cart into place. Sometimes brakes aren't enough to keep your cart in one area. A lock will stop the cart from moving, even when bumped.
Food Service Equipment
Whether your kitchen serves a medical staff or an entire restaurant, your kitchen equipment is a major asset. When you transport it, you need a cart that will keep everything steady. This goes for when you stop the cart. If you're carrying food on carts, then you absolutely do not want something that is going to be wobbly and unstable. This only leads to spills, wasted food and damaged equipment. Find a high quality cart that will remain stable no matter what.
Technological Equipment
Technological equipment is expensive. This goes for laptops on a laptop cart or other IT equipment for your business. When you have to transport it from one room to the next, it needs to stay safe. The last thing you need is a wobbly cart that threatens to drop all of the equipment out of it. When it comes to laptop carts, you can keep them relatively stationary. You need a cart that brakes and will stay put when you or others are using it.
If you need to protect your assets, no matter where you are transporting them through your facility, then you need carts that have a smooth ride, with lockable casters. In most businesses, utility or equipment carts are incredibly convenient.