In recent years, the smartphone has become the most important – and the most lucrative – gaming hardware in the world.
The number of smartphone users is continuously growing all over the world – statistics show that almost half of the world's population has one in their pockets – and the number of games available for smartphones is also on the rise.
When an average person thinks of smartphone games, the casual games you'll find at online casino websites and all over app marketplaces are the first to come to mind.
To be honest, slot machines are the perfect smartphone game, inherently perfect for a touchscreen – and hyper-casual, which makes them not only easy to learn but also easy to set aside. Casino games are the perfect game for a quick break at work.
But smartphone games are not just puzzles, word games, and slot machines. There are many titles that are much more complex and require much stronger hardware to run – think titles like Call of Duty Mobile, PlayerUnknown's Battlegrounds, Fortnite, and similar ones.
Most of these games are using the 'freemium' model (as opposed to their desktop counterparts that are often paid) which makes them incredibly popular among gamers.
The recent rise in high-profile mobile gaming has given birth to a new category of smartphones: gaming phones.
These are built to cater to even the most sophisticated tastes of gamers – they have high-fidelity screens with low response times, often stereo speakers, and powerful hardware to squeeze the last FPS out of the games they run. And these are perhaps the best money can buy today.
Phones for gamers
There are many phones with powerful hardware that give gamers what they are looking for – usually, these are flagship devices that, while not built with gaming in mind, have most of the necessary features. Without, of course, the signature look.
Handsets like the iPhone 12 Pro Max, the Samsung Galaxy S20 Plus or even the OnePlus 8 Pro fit this category: they have the hardware and the screen size to offer gamers a meaningful and complete experience on the go.
The iPhone 12 Pro Max lacks the refresh rate most gamers seek after but it more than makes up for this shortcoming with its strong hardware and spacious storage (mobile games are big).
Android phones like the Galaxy S20 Plus and the OnePlus 8 Pro have the hardware and the screen to offer a great gaming experience but lack the features dedicated to gamers – they make a perfect middle ground, though.
Gaming phones
Then, there are the phones built with gamers in mind. These handsets have not only extra features explicitly at gamers but also the signature look, often with RGB lights to make the experience complete.
The LG V60 ThinQ 5G is a hybrid handset: at first glance, it looks like a normal smartphone that's surprisingly thick – but once you look closer, you discover that it has a second screen hidden under the sliding main screen that's perfect to be used as a game controller.
The V60 ThinQ 5G is surprisingly budget-friendly, considering its features. It has a flagship-category SoC paired with 8GB of RAM, and 128 or 256 GB of storage. Its 5G capability makes downloading large games faster, and its 5,000 mAh battery offers quite some time of gaming on the go.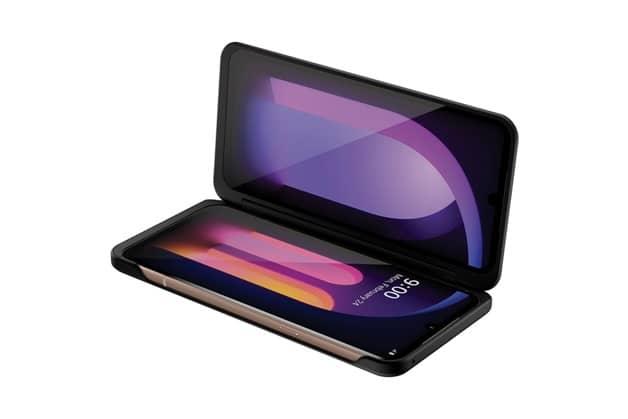 ZTE's Nubia RedMagic 5G offers similar performances for an even friendlier price – but it doesn't have a second screen to act as a controller. What it has, in turn, is a 144Hz AMOLED display that's every gamer's dream.
Also, it's one of the first smartphones to offer active, fan-based cooling, offering better performance and a much better experience during extensive and intense gaming sessions.
The best gaming phone today is, in turn, the ASUS ROG Phone 3. Hardware-wise, it has an improved SoC compared to the two models above – it has one CPU core running at 3.1GHz for even better performance – and up to 16GB of RAM so it can handle even the most demanding games.
It has stereo DTS:X speakers with dedicated amplifiers, a 6,000 mAh battery, fast charging, and not one but two USB Type-C connectors, so it can handle a charger and a controller at the same time.
Its screen is state-of-the-art, too – aside from its high refresh rate, it also has improved sensitivity, making it the most responsive touchscreen money can buy.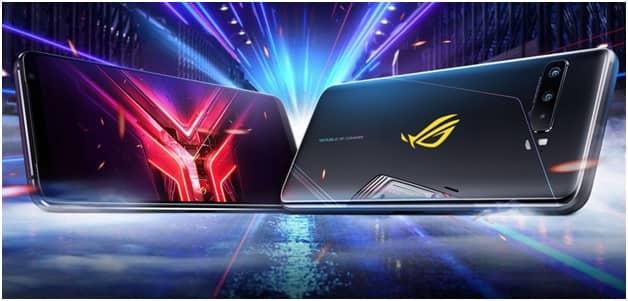 Overall, it is the best solution for mobile gaming available today.
For More Latest Gaming Smartphones Related Updates, and Information about Best Gaming Phones, Visit Etech Spider.