In today's generation, it is easy to watch movies online, and you can see newly launched movies on the OTT platform. OTT streaming content is at its peak in India, and it has risen during the covid 19 situation.
When the pandemic broke out, apps such as Disney, Hotstar, Netflix, etc., grew fastly. Those apps provide the content on a paid basis.
You will get the scope of watching a movie legally. Sometimes, one who wants to watch movie online may not be available on that particular app or other apps.
When the OTT platforms came into our hands at that time, they provided free thousands of movies, web series, and TV shows to watch online threw the Apps.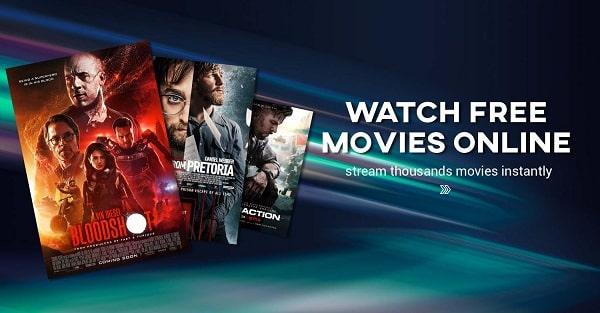 Read | Top 5 Android Apps To Watch Online Movies
The Best Free Movie App To Watch Movies Online
You can access titles of the movies and dive to see these legal apps for free.
#1. Popcornflix
In the vast list of OTT platforms, Popcornflix is one type of movie application where you will be able to watch free movies online.
You can operate this application from any device, such as a laptop, tv, or computer. It contrasts TV series and movies with segments for specific tv-series and genres.
You can choose the genres according to sports, crime, action, drama, and many more.
There is also a filter named "not seen," which will suggest to your lists of movies or series you haven't watched until now. This will help you refine movies and web series you have already seen.
The features are as follows:
While watching any movie or web series, you will get many interruptions. The duration of the ads is concise.
It always suggests popular movies.
You will also be able to change subtitles and features
It will support any device such as iPhone, Ipad, Apple TV, or any other android device.
It also owns original content named Popcornflix originals.
Read | Putlockerrhd.com To Watch Online Movies For Free
#2. Crackle
This is an app owned by Sony Pictures, and its reputation depends on the features of the app. It is one of the best platforms, which has a massive collection of free hit movies with a conglomerate of old and new.
It will also allow you to watch free tv series online. You don't have to log in online to watch movies or TV shows, but if you need to, you can.
Crackle allows you to refine the movies by genre and sort them out by the title and date of the added movies on the app.
The features of the crackle app are:
All movies will come with captions
You don't even need to log in
There are lots of options for movies
It can support any of the devices if it is android or apple
It will work smoothly without any hazards and is easy to operate.
Read | 34 Sites Like 123Movies: 123Movies Alternative Websites
#3. Tubi Tv:
Tubi TV has a free catalogue of more than 35,000 movies and tv shows. It is also sorted according to the genre, such as romance, horror, or comedy.
You can also browse the movies through features and popular movies.
While you are logged in, you can quickly get the option of adding movies to your queue, and it is easily accessible on your device and even on the website version too.
You will also get to know the particular movie's cast, so you don't need to google search.
The features are as follows:
You will be getting to watch high-quality movies
This movie player will also work smoothly
You will get available subtitles of the movies
It is also supported on Apple, ios, Roku, Android, and many more
There have segments for the kids' category
Movies are also separated from tv-shows
Read | Couchtuner Unblocked: Couchtuner Alternatives
#4. Pluto Tv:
Pluto TV is an app with a massive collection of features alongside stream content such as movies, web series, and many more.
Its interface is straightforward, and anyone can operate and watch tv shows while opening the app. There is also a particular tab for free movies and TV shows.
The movie player of this app is nice and clean. Also, you will get the scope to login in customize pluto tv as per your needs.
Features of Pluto TV
You will get to watch the movies with the support of subtitles
other channels are only dedicated to movies.
Always allow you to hide the channels if you would not like to watch movies from such sources.
It supports android and ios.
You can watch movies when it is playing live on tv
It has on-demand movies to watch.
Read | Best 11 The Dare TV Alternative Sites
#5. Crunchy Roll
It is another one-step advanced version of OTT platforms for movie lovers. This app specializes basically in Japan, so you will get to watch anime movies and TV series.
It has a mix of classic shows and new releases' original content. Some shows like fire force, JoJo's Bizarre, and many more are offered here.
The features of Crunchy Roll
The app is free but has an optional subscription offer of just $8.
Those who have subscriptions can easily access new shows in Japan.
It also supports all devices. Like Roku, amazon fire, android, and many more
Wrapping Up
Above mentioned applications are no doubt best for watching movies for free. Apart from that, our very close applications like amazon mini tv, NetFlix, or youtube also have many facilities to watch movies and series online.
Disclaimer: Try not to load those applications with unreliable sources, which may provoke a punishable offence in the future.
Uwatchmovies is one type of big online streaming site. It offers numerous options for watching movies and tv shows.
Ameli Jones is a freelance content writer and enthusiastic blogger. She loves to share her thoughts and ideas and experiences through blogging.