Open Site Explorer is an excellent tool for SEO link research. This tool can provide insight to your client and help you understand the competition, and identify any potential link-building opportunities.
We will learn how to use Open Site Explorer in link research for SEO. Open Site Explorer is an excellent tool for analyzing the power of backlinks.
This tool can examine the backlinks on competitors' websites and determine how many backlinks point directly to them. Seomoz, one of the best Seo software in the world, powers this tool.
How to Use Open Site Explorer SEO Tool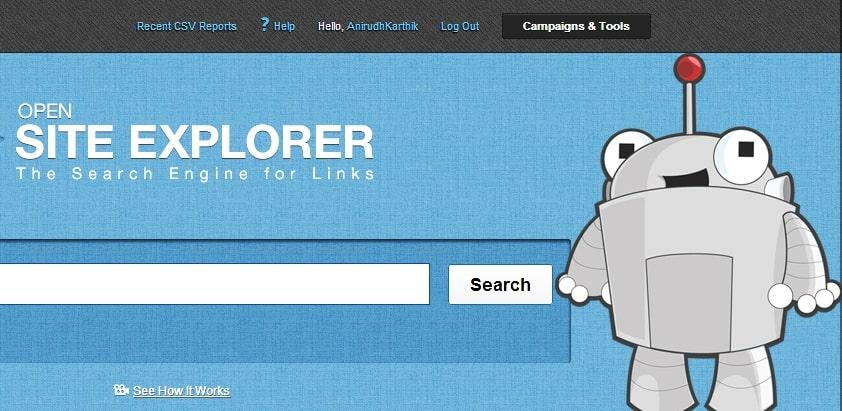 Check out the Terms Competition
Whether working in-house or at an agency, I use Google and Bing for my research. You can search for the keywords you wish to rank for.
Sites that rank organically in these search engines are worthy of being there or doing fantastic link-building.
Take note of what terms you are searching for, and then look at the top 4-5 sites that match your search criteria.
Read: Detect Spammy SEO Services To Stay Away
Select the right sites
We now have a list containing the top-ranking sites for each term we searched. Let's get started.
For example, I searched for "custom lapel pins" on Bing. I then looked at the top four sites. This is what I entered into the tool.
Internal Links vs. External Links
This is another area I am focused on. These links point back to the page from the website's internal links.
This includes blog posts, footer links, navigation links, and many other things. This is where I begin my research. These links are from a site other than yours.
Read: How to Choose a Reliable SEO Company?
Open Site Explorer Features
It allows you to simultaneously compare backlinks from up to five sites.
It displays the website's page authority and domain authority. These two metrics are crucial for judging the site's quality.
It displays the number of links that have been created to a site.
This gives you insight into how popular the site is on social media. (For members who pay)
It also displays the anchor text that is associated with the linking domain.
Read: What Are the Most Important Ranking Factors in SEO?
Video: How to Use Open Site Explorer for Link Building
This tool is a great one and must be used for competitor analysis.