Developing an e-commerce website is a hard nut to crack, even for those who had been planning it for a long time. A number of aspects are involved while planning to launch an e-commerce website and one needs to find the right balance between digital technologies and business acumen for success. For any entrepreneur wanting to succeed in monetizing and increasing revenues from an e-commerce website, the following list of suggestions can prove quite helpful: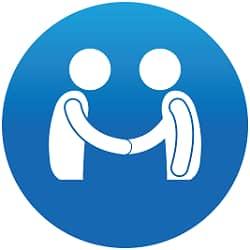 Focus on selling a product
An e-commerce website must be best at providing the thing it promises: clutter free shopping experience. The website must be engaging for target audience and should highlight the USPs of every product listed on the portal, so as to attract maximum number of buyers towards it.
Also, every purchase must generate confidence in buyers. An entrepreneur must promise that to the buyer through delightful shopping experience, easy checkout process, quick shipping and tamper-proof, high quality and reliable packaging for every shipped product. By focusing all energies on selling a product and providing the same in the form of an attractive package, an e-commerce website will generate better revenues.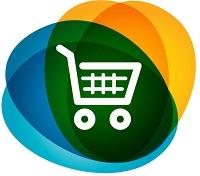 Develop own e-commerce portal
Living in the digital age, consumers prefer buying everything from a safety pin to a LED TV, online. Being a convenient and quick method to shop, online shopping has improved growth prospects for a number of businesses. Any e-commerce website's success depends on the kind of products available, genuineness of the suppliers, attractive buying offers and a delightful shopping experience. An entrepreneur must focus on all these aspects and develop an e-commerce portal focusing on these aspects.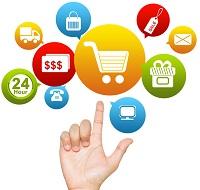 Follow current shopping and consumer behaviour trends
It is very important for the success of e-commerce business to analyze the current market demand and promise trending products and offers to the end-consumers. By performing thorough research of target audience's behaviors, shopping patterns, demand-supply charts of different categories of products, an e-commerce website can easily develop the best portal equipped with anything and everything that an online buyer needs. This will help in improving the revenues from an e-commerce website.
Develop a customer-friendly and intuitive user interface
For succeeding in the e-commerce niche, it is really important for an entrepreneur to keep the end-consumer in focus of overall development and deployment of an e-commerce website. An e-commerce website must be consumer-friendly and possess an intuitive user interface for keeping a customer engaged and fastening the checkout process. Also, the website must provide quick customer support through online chat features for consumers looking for help regarding their purchases. This will help in improving confidence and profitability of the website.
Keeping the above pointers in mind, an entrepreneur can be in a better position to drive his/her e-commerce website towards profitability and make a mark in the e-commerce landscape with convenience.