The Internet offers access to a world of information as well as products and services, and at the same time, it creates an opportunity to scammers and hackers.
Any organization that uses the internet should consider should consider putting systems and procedures in place that can detect and mitigate threats because the Internet represents an insecure channel for exchanging information which has a high risk of intrusion and phishing.
A good security should be a priority for an organization because it protects data/information that gets routed to the web institution's server and network hardware thus monitors the Internet for unhealthy attachments and blocks unwanted traffic.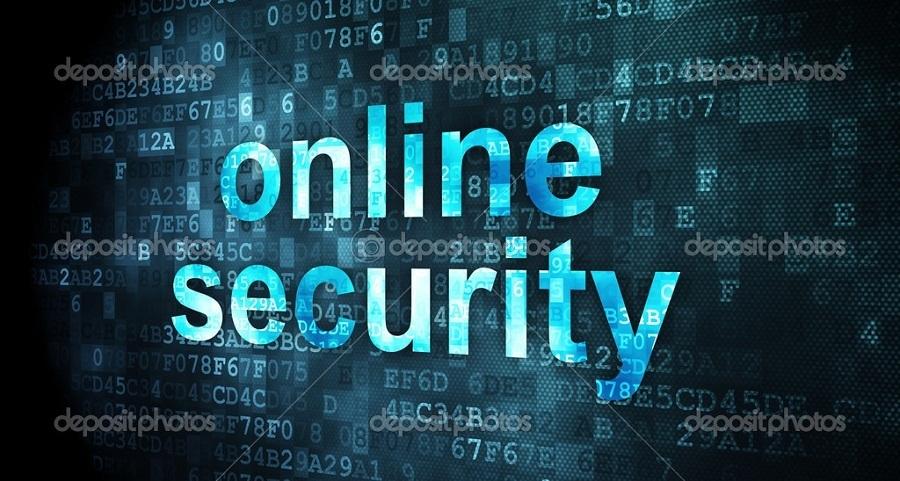 How To Protect Your Privacy Online
To keep the data safe from intrusion, organizations should consider deploying measures like:
#1. USE TWO FACTOR AUTHENTICATIONS
A two-step authentication allows one to add an extra layer of security like a fingerprint or codes which can be sent to cell phones to complete a login. This system offers an additional layer of safety for it makes harder for one to gain access to information not intended for them.
This method proves to be effective because knowing the victim's password alone will not guarantee to log in for they will require either a fingerprint or an SMS authentication to complete a registration to access information.
Most online platforms offer this option for it is a good way of ensuring that data is safe from prying eyes and hands.
#2. SOFTWARE UPDATE
The operating system, the web browser, and the computer software should be regularly updated to avoid leaving security holes open for cyber criminals to take advantage.
The best way to protect against software vulnerability is by constantly updating the software which is either manually or automatically. The software makers understand the benefit of developing and delivering program updated which always work to our advantage thus should be ignored at ones peril.
#3. USE ANTIVIRUS AND ANTISPYWARE SOFTWARE
New viruses are always appearing ranging from harmless pranks to programs that can destroy the computer altogether, so it is important that everyone who uses a computer is aware of proper security practices.
Installing an antivirus and anti spyware software is a bold step in protecting the computer because these soft- wares can detect the possible presence of malware on the computer. Many software companies offer automatic updating of the software, so it is easier for one update but if automatic update is not provided for, always be sure to install one from a reputable source.
Proper measures should be taken to avoid hacking by ensuring that, any attachment is scanned before opening them thus to make sure that the system is not infected by a virus.
Apart from antivirus and the anti spyware one should also consider installing a firewall which helps screen out hackers, viruses, and worms that try to reach the computer over the internet.
#4. USE A SECURE BROWSER
To access the internet, one should pay lots of attention to ensuring that they are using the right browser. New computers installed with web browsers usually do not have secure default settings. Securing the browser should always be the first step towards increasing the security of equipment.  To visit secure websites, one should always check for the right address bar that is well protected by SSL certificate thus ensures that all data sent and received is encrypted.
One should also be careful with the permissions they grant add-ons and other browser extensions because they can hurt the internet privacy by opening invitations to cyber criminals.
#5. USE SECURE PASSWORD
Passwords are used during the login process. It controls access to protected information.
Most organizations specify a password policy that sets the requirement for the composition and usage while others use different methods like dice were and Last Pass to generate passwords.
People often prefer to use long and unique passwords which are considered to be robust and arduous for one to guess. It is always advisable to use different passwords for online accounts for it minimize the potential loss one could suffer in case of a privacy breach.
The above methods can adequately secure an online website, but most importantly one should consider installing and using SSL. SSL is a security protocol and is a sure way of solving all the security issues. SSL does nothing to protect a site against malware and malicious attacks. Its core work is to encrypt communication between the server and the browser.
Normally, data sent between browsers and web servers is in plain text making it vulnerable to eavesdropping, and in the case of an attack, the attacker can see and use the information. Encryption of data is necessary for it prevents anyone from being able to intercept. SSL allows sensitive information such as login credentials and credit card numbers to be transmitted securely. SSL protocol determines variables of for both the link and the being data sent.
Divyang is a Digital Marketer and technical support. This article he explain about how to improve Online Security with SSL Certificate.